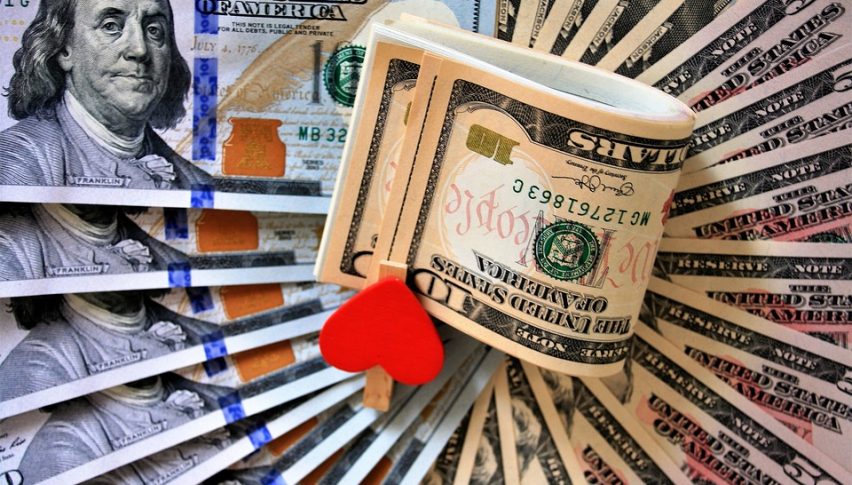 Forex Signals US Session Brief, Oct 21 – Last Week's USD Slide Spills Into This Week
The USD has been pretty bullish for nearly two years now. It has been climbing as the economy of rest of the globe has weakened,especially this year. But, in the last few months the US economy has weakened considerably as well, especially manufacturing, as this months ISM report showed. As a result, the FED has turned dovish, cutting rates twice in the last two meetings and markets expect another rate cut soon, probably in this month's meeting. So, the USD has turned bearish this month and it has been declining against all major currencies. The Buck closed last week in a very bearish mode, which has spilled into this week as well, as major currencies made new highs against the USD today.
The improvement in the market sentiment has also hurt the USD which is some sort of safe haven. The sentiment has improved after the US and China reached a partial trade deal and today we heard comments from Kudlow that December tariffs on China might be pulled off, if talks go well. So, risk assets have been rallying.
The GBP in particular has turned quite bullish, especially against the USD. GBP/USD finally broke above the big round level at 1.30 today as BoJo's Brexit Deal goes through the UK Parliament. Many political actors in the UK have commented that they will vote against the deal, but Boris Johnson might just get enough votes to push the deal through, so there's some optimism in the GBP. There will be three votes in the first half of this week, with the meaningful vote taking place later today, which means that nothing is certain at the moment.
The European Session
German PPI Inflation Turns Positive – The producer price index PPI has been pretty weak in recent months, declining in three out of the last four months. The report released last month showed a big 0.5% decline for August and PPI was expected to remain negative in September, declining by 0.1%. But, the PPI beat expectations and turned positive in September, increasing by 0.1%, which is not much but it is a positive sign.
BoJo Receives Some Support From ERG – We have heard comments from a number of political actors in the UK refuse Boris Johnson's deal. But, the ERG chairman Steve Baker commented early this morning, saying that ERG will compromise to get UK out of the EU. This is a positive thing for a change since the deal was struck, increasing odds of Johnson's deal passing the British parliament.
Bundesbank Doesn't See A Deep Recession in Germany – The German central bank released its monthly report earlier today. According to it, the German economy may have contracted in Q3. Bundesbank sees a risk of slowdown in exports affecting domestic economy as well. There are increasing risks of a spillover from industrial slowdown to domestic demand. However, a deep recession is not expected. But, recession is not ruled out.
UK PM Spokesperson Speaks on Brexit – UK government spokesman, James Slack held a speech earlier, saying that the Government is to pull the motion if Bercow selects amendments to "meaningful vote". If parliamentary legislation steps too far away from withdrawal agreement and political declaration, it does bring into question ratification.
The US Session
Wilbur Ross Want the Deal to Be Made Correctly – The US commerce secretary Wilbur Ross commented on the trade deal between US and China. For him, the US-China deal doesn't have to be in November, but it has to be right. "Phase Two/Three" of China deal is 'where the meat is'. He is right about everything this time, the date of the deal is not that important and the next two phases are the most important.
Kudlow Hinting at Pulling Off December Tariffs – Kudlow was speaking on Fox Business a while ago, saying that if Phase 1 China talks go well, December tariffs could be taken off. Things look pretty good as US and China trade talks continue. Human rights are an important part of negotiations.
Belgian Consumer Confidence Improves – Business confidence has been deteriorating for more than a year in the Eurozone, but recently the consumer confidence has weakened as well, turning into negative territory. Last month, consumer confidence fell to -11 points, but it improved a bit today to -8 points for October. Although, it still remains negative.
Trades in Sight
The trend has turned bullish in the last two weeks
MAs are providing support
The retrace lower is complete
The 50 SMA might turn into support for on the H1 chart now
EUR/USD has turned bullish in the last two weeks and that price action has spilled into today as well, with this pair making some new highs earlier on. During this time, moving averages have been providing support on pullbacks lower and when the trend has picked up pace the smaller MAs have been pushing the price higher, such as the 20 SMA (grey) at the end of last week. Right now we are seeing a deeper pull back though, but stochastic is now almost oversold which means that the pullback is complete and the 50 SMA is providing support at the moment. So, we might go long from here soon.
In Conclusion
The USD has been declining all this month and the decline has continued today as well. Although, it is retracing higher at the moment, but I doubt this will go on for too long. Instead,we just decided to buy this pullback on EUR/USD because the situation remains the same and the FED is likely to cut rates again this month.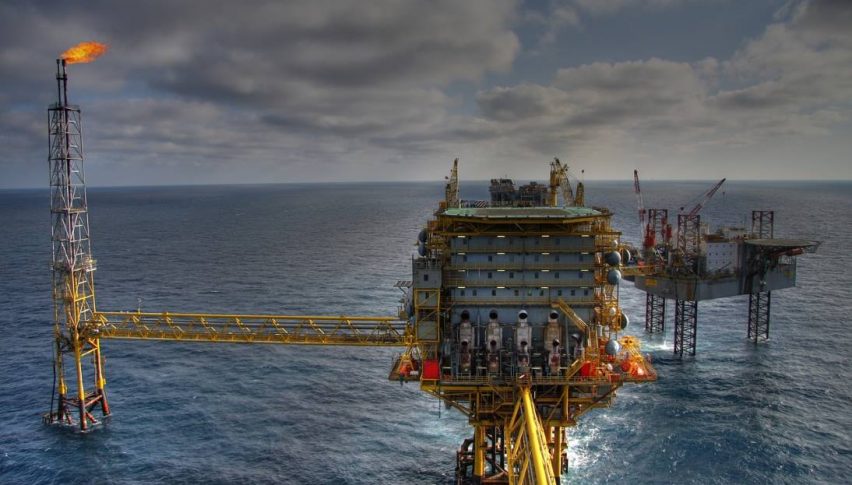 22 hours ago
23 hours ago
A growing number of leading Wall Street analysts to predict that 2020 will be the year to represent their American counterpart for the...
1 day ago