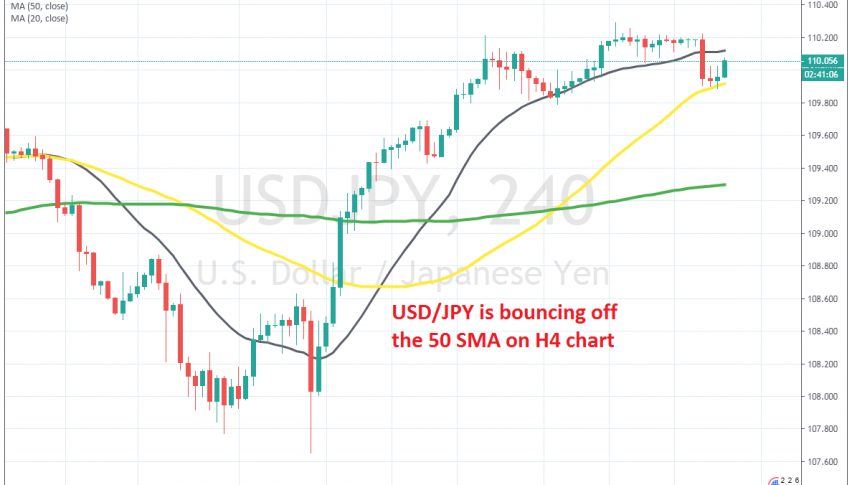 One MA Goes, Another Comes to Rescue as Support for USD/JPY
USD/JPY has been on a bullish trend since September, as the trade war rhetoric calmed down and US-China hinted at a partial deal, which improved the sentiment. Safe havens lost their appeal as traders turned more towards risk assets and USD/JPY kept climbing higher.
We saw a decent retrace at the end of last year, due to cash flows which were going against the USD, as well as some run for safety before the new year. USD/JPY lost around 200 pips as a result, which was also due to the increased tensions in the Middle East hurting the sentiment further.
But, the sentiment improved again after the US didn't follow through in the conflict and the tensions are decreasing. USD/JPY turned quite bullish in the last two weeks, making new highs. The buying pressure has been strong, since the 20 SMA (grey) has been providing support during this time.
But, we saw a retrace lower during the Asian session and the 20 SMA was broken on the H4 chart. But, the 50 SMA (yellow) took its place and held the decline. Now, the price is bouncing off the 50 SMA after forming two small doji candlesticks, which are bullish reversing signals after the pullback. So, the retrace is over and the bullish trend is resuming, although we missed the chance to buy at the 50 SMA.