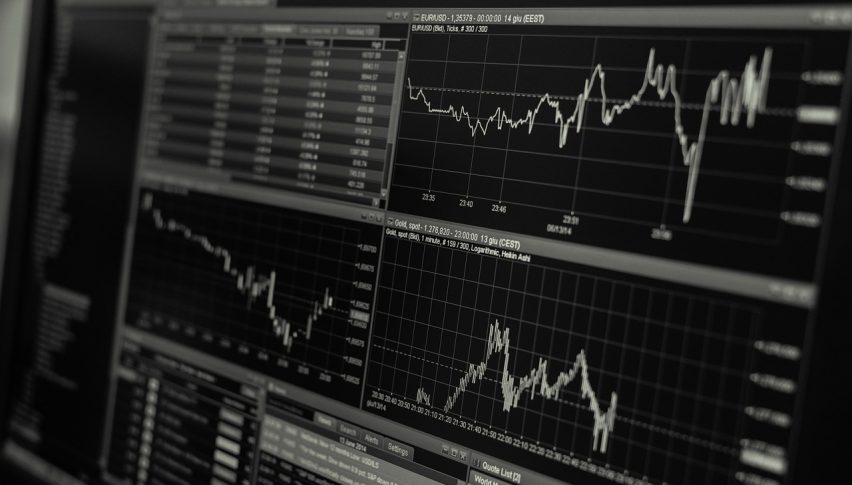 Forex Signals Brief for Mar 31: Markets Continue to Gain Ground
US Market Wrap
The relief rally in US equity markets has continued for another day with stocks closing the day moderately higher.
The SPX and DOW were up by 3%, which in the grand scheme of things is big, but by current standards is a quiet session. 
Across the globe, the number of coronavirus cases pushed up to 770,000, while the US has now had more than 156,000, along with more than 2,000 deaths. Although President Trump believes they are in good shape for a peak.
At this stage, markets are starting to track these data points, in a bid to see which countries are copping best as they could be the ones to come out of the economic downturn the fastest.
It seems that all Governments have one eye on minimising the health risks while also keeping the economy central to their thoughts. They will want the economy to be back open for business the minute the infection rate starts to plateau and the strain on the health system can be managed effectively.
Today's Agenda
There are a number of data points that are rolling out today that probably won't be market moving. But they will give us some interesting insight into what is happening in the world economy at the moment.
Many of the numbers are probably lagging, but there will be some that are sure to have been impacted.
The ones worth watching today are clearly going to be German jobs and Eurozone CPI, which will impact the EUR/USD. There are also some secondary CPI prints out from the likes of Italy, France and Spain which would make for some ugly reading. However, how relevant they are is another question.
We'll also get some GDP numbers for the GBP/USD and later the USD/CAD. These are far slower moving numbers but both these will be hit hard in the months ahead. There are suggestions that it could even take three years to fully recover.
As has been the case for some time, keep trading the momentum of the session and focus less on data at the moment.
Forex Signal Update
The FX Leaders Team had two wins from three signals in what is shaping up as a very good month for the boys.
Be sure to follow our live signals as the week will likely feature more excellent trading opportunities.
GBP/USD – Active Signal
The GBP/USD has bounced in the last few days along with many of the other majors. A falling Greenback is also helping. Price has started to consolidate under the 1.2500 mark and we will be looking for a short signal if that level holds.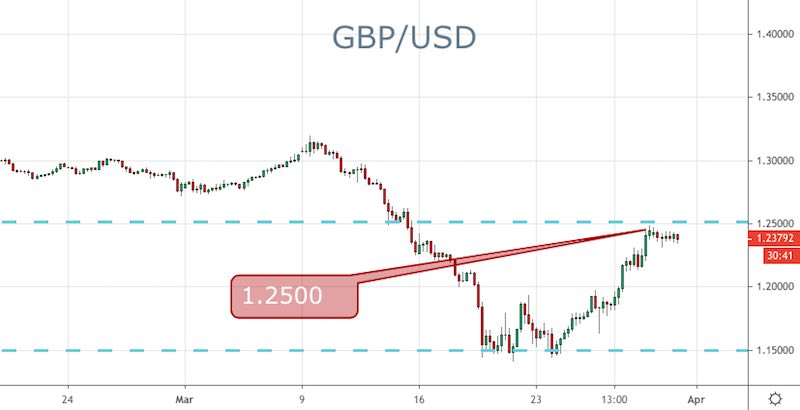 SPX – Watching
The SPX has pulled itself off the canvas and is creeping higher. I still don't feel that confident we have a bottom in place yet and a bad news story could easily trigger more selling.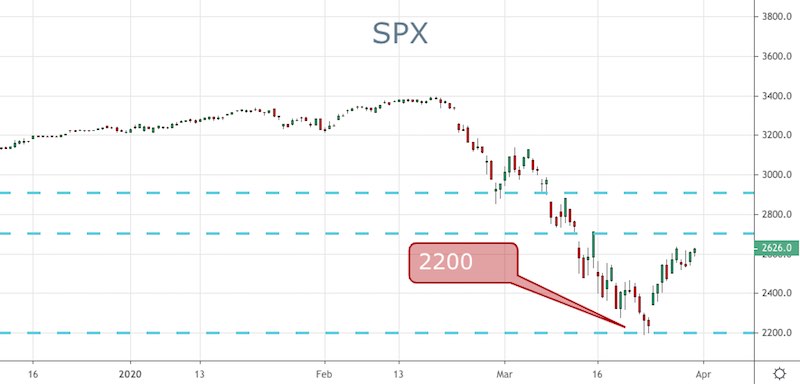 Cryptocurrency Update
BTC is continuing to consolidate between the $7,000 level and $6,000 below.
For the time being, we watch and wait. As we know, Bitcoin likes to make its big runs and then goes into a holding pattern. I suspect that is what we are seeing now. So until these levels crack we must sit on our hands, unless you want to trade that range.