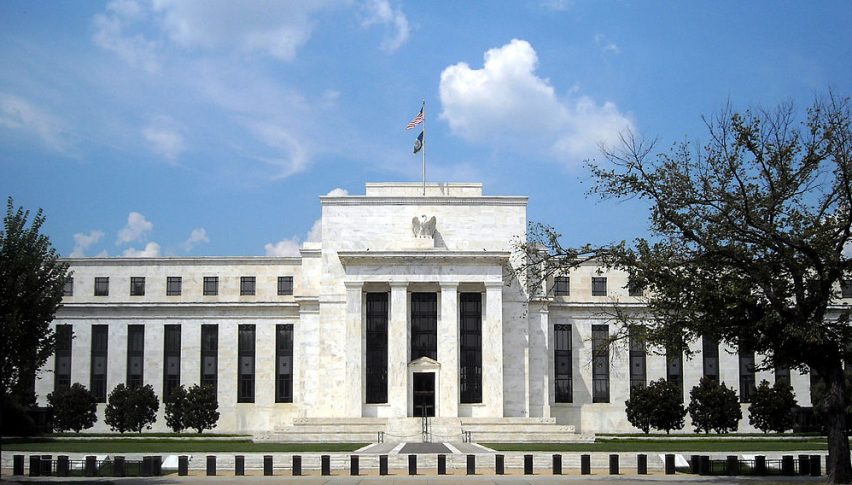 Greenback To Rally During FED Week?
Once again, it's FED week. Wednesday, 10 June marks the second meeting of the U.S Federal Reserve since the woes of March. On the surface, there's reason for optimism going into the conference. The American employment scene got a surprise boost last Friday with its largest-ever jump in Non-Farm Payrolls. In addition, equities are posting an epic two-month rally ― is the USD poised to do the same by Labor Day?
This is a question that is becoming more fascinating by the day. As of last week, a 0% Federal Funds Rate appeared a foregone conclusion until 2022 at the earliest. Only a few days later, things have changed dramatically. Now, the odds of a 10 June FED rate hike stand at 12.1%, up nearly 10% in one week's time. All it took was one positive jobs report to boost the odds of a ¼ point rate bump by 10%. What happens when economic data becomes consistently positive?
Make no mistake, the FED is committed to holding rates near-zero until a coronavirus recovery is complete. In fact, the CME FEDWatch Index is showing an 89.6% chance of rates remaining at 0.0%-0.25% until March 2021. However, one has to wonder how fast this dynamic will shift. If we see a stronger-than-expected summer bounceback, could tightening be on the table for spring 2021? It's a distinct possibility.
A FED Week Rally For The Greenback?
The past three weeks have been big ones for EUR/USD bulls. Rates are back above the 1.1300 handle and bidders are standing firm.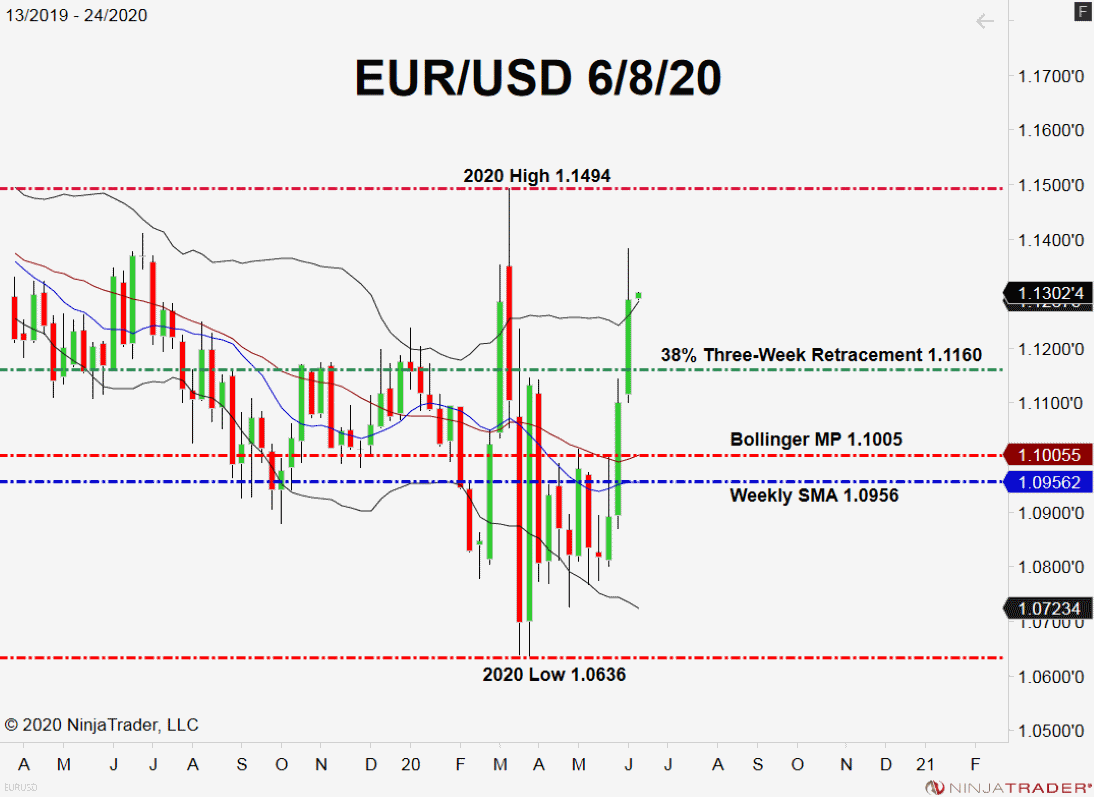 The chart above shows the EUR/USD as of business close last Friday. Not much has changed with prices hovering near 1.1300. Here are the key levels to watch going into Wednesday's FED Announcements:
Resistance(1): 2020 High, 1.1494

Support(1): 38% Retracement, 1.1160
Bottom Line: If the FED comes out with an optimistic tone on Wednesday, a retracement in the USD vs the euro may come to pass. As long as last week's high remains uneclipsed, I'll have buy orders in the queue from 1.1164. With an initial stop loss at 1.1122, this trade produces 40 pips on a rejection of downside support.