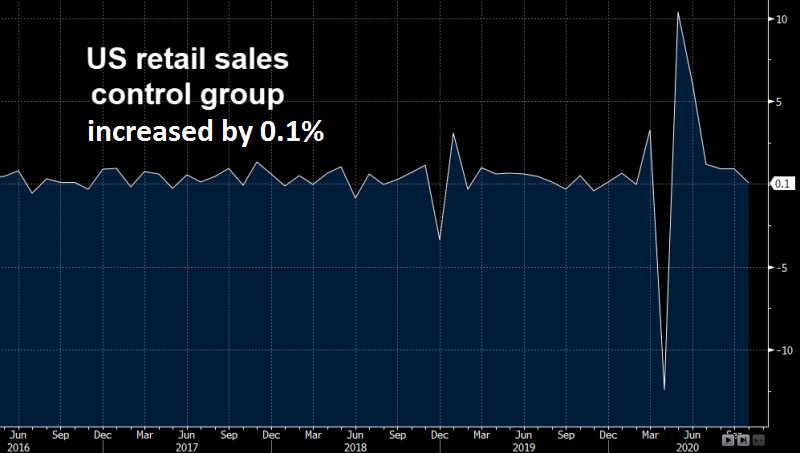 US Retail Sales Soften, But Markets Ignore Them After Many Strong Months
The US economy has been performing really well since May, when it reopened after the big lock-down in spring. The activity in the manufacturing and service sectors has been surging and it is keeping the pace, at least until the last report were released. Retail sales have also been really strong, but they cooled off to 0.3% in October, as today's report showed. Although, this is just one soft month, after many strong ones, so we will see how sales will be in the coming months.
October 2020 US retail sales report highlights
October advance retail sales +0.3% vs +0.5% expected
Prior was +1.9% (revised to +1.6%)
Retail sales control group +0.1% vs. +0.5% estimate
Prior control group +1.4% (revised to +0.9%)
Retail sales ex auto +0.2% vs. +0.6% estimate
Retail sales ex auto and gas +0.2% vs. 0.6% estimate
All the main headlines are soft and revisions are lower. This is a poor report. The market is forgiving though because it comes after many months of surprising gains; one bad month doesn't make a trend. That said, there is some modest yen buying and commodity currency weakness, but some of that is mixed up with oil softness as OPEC's JMMC meets.