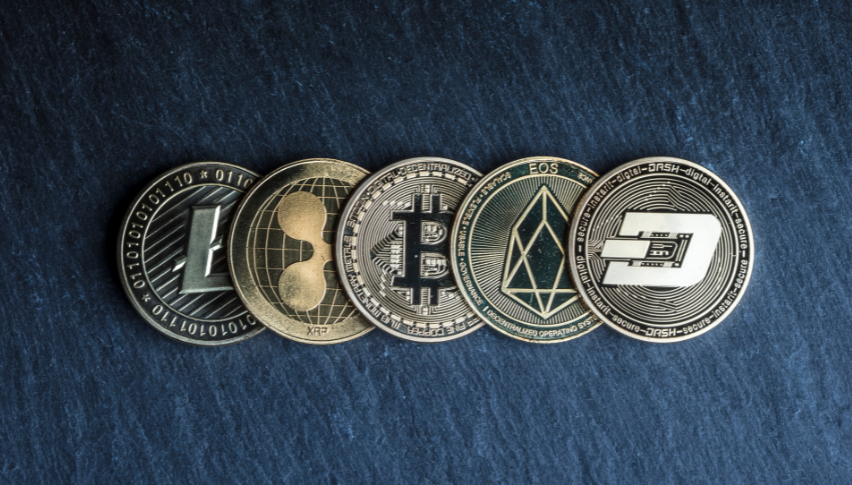 Will Memecoins Surpass Leading Cryptocurrencies in Popularity?
Posted Saturday, May 29, 2021 by
Sophia Cruz
• 3 min read
The rise of cryptocurrency has evolved over time with abundant new crypto inventions with the same features lately. The first decentralized cryptocurrency was [[Bicoin]], founded in 2009 by Satoshi Nakamoto. Considering its successes, several companies thought of building cryptos as competitors of Bitcoin.
In today's crypto world, using memes or jokes as the name of crypto is some kind of marketing strategy to get investors. Dogecoin (DOGE) by Billy Markus and Jackson Palmer was created on December 6, 2013, as a joke. As the coin gains popularity all over the world, investors might see this coin's potential as quite similar to that of Bitcoin.
Same as Bitcoin, after seeing the good development of Dogecoin today, lots of memecoins are appearing as competitors to the famous DOGE. Here's a round-up of the top five memecoins based on market capitalization after Dogecoin.
Shiba Inu
SHIB is also known as the "Dogecoin Killer" which was created on the Ethereum blockchain in August 2020 by Ryoshi. This coin is more "community-driven" according to the creator and now has a market cap of almost $3.1 billion. He also added that "We have the ability to outpace the value of Dogecoin, exponentially, without ever crossing the $0.01 mark." This coin has tremendously become famous worldwide and through social media like Twitter and Reddit.
Recently, Vitalik Buterin, co-founder of Ethereum, donated 50 trillion of SHIB that cost over 1 billion USD. Buterin was also reported burning over 45% of the Shiba Inu coins in circulation.
SafeMoon
Another memecoin is the SafeMoon, which appears not from a meme after all but also shows many similarities to other cryptocurrencies. SafeMoon is a BEP-20 token started on the Binance Smart Chain (BSC) ecosystem in March 2021. This coin is known to be the third-largest token with a market capitalization of $2.6 billion. SAFEMOON has great offers since half of every 10% charge/transaction fee is given to all owners of the token as a reward. Buying SafeMoon has a more difficult process in which you need to purchase Binance Coin (BNB) first before being able to swap it to SAFEMOON.
MonaCoin
Same with other cryptocurrencies, we also have the MonaCoin that was launched in 2013 by Mr. Watanabe. MONA was primarily used in Japan which uses Lyra2RE(v2)- a hashing algorithm that consists of a chain of individual hashing algorithms. MonaCoin is included in the top five memecoins with an almost $143 million market cap.
Hearing the MonaCoin made me think of Mona Lisa in a coin, which it definitely is not. MonaCoin came also from an internet meme that uses ASCII characters to form a cat-like figure. MONA has been widely accepted as payment in Japan and is approved by the country's Financial Service Agency.
ERC20
ERC20 is a token built by Ethereum which is used to create and issue smart contracts on the Ethereum blockchain. "ERC" means 'Ethereum request for comment', while the 20 was not about 2020 but it was implemented way back in 2015. This coin has the same functionality as ETH used in Ethereum's blockchain.
Hoge Finance
The last for our top five memecoins based on the market cap is HOGE. Another dog token which was formerly known as Hogecoin, it was launched in February 2021 and reportedly burned almost half of the supply during its first launch. HOGE holders get 1% of every transaction as a reward. It is described as the "Dogecoin of DeFi". In the Twitter community, HOGE is known for its charitable causes to support animals which raised over $20,000 for animals with a hashtag of #HogeSavesTheAnimals.
In Conclusion
All these coins are rising to the top with identical features and functionalities with different aims and offers to their holders. A lot of cryptocurrencies are now popping out of nowhere, so invest carefully and be wise in picking the right one for you.