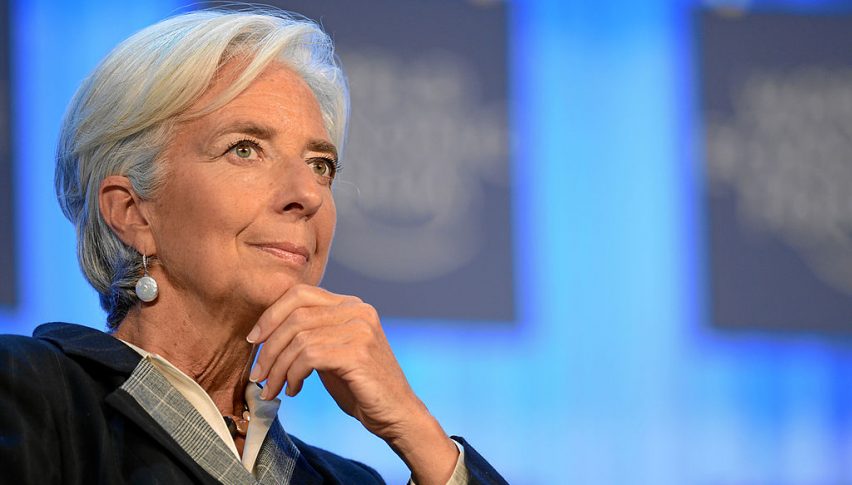 ECB Unlikely to Turn Hawkish Anytime Soon: Highlights of New Strategy
According to the ECB President, the central bank is all set to tweak its policy guidance, unveiling its new strategy and commitment towards driving inflation higher across the EU. The new strategy was first announced during the past week, according to which the ECB will allow inflation to go above its 2% goal when it holds interest rates at severely low levels.
With this statement, Lagarde is effectively turning down expectations among investors that the central bank could step in with a hawkish shift anytime soon even if prices rise. Like most central banks worldwide, the ECB had resorted to monetary easing and rollout of stimulus to support its economy through the coronavirus crisis, and although there have been signs of recovery, the future still remains uncertain as countries continue to experience outbreaks of fresh infections.
Lagarde shared these comments during a recent interview with Bloomberg TV earlier in the day, adding, "Given the persistence that we need to demonstrate to deliver on our commitment, forward guidance will certainly be revisited. My sense is that we will continue to be determined by maintaining favourable financing conditions in our economy."
In the current guidance, the ECB has pledged to continue its bond purchase program for as long as necessary in addition to keeping interest rates at record low levels until inflation posts a strong enough rebound towards the 2% target. In addition, Lagarde also touched upon the PEPP worth 1.85 trillion euros, discussing that it was too soon to think about tapering these efforts and the soonest they could see any changes being made to it would be around March next year.
Impact on the EUR
The Euro is likely to extend its weak mood after trading bearish over the past several sessions against the US dollar. Although it has regained some strength today, the ECB's latest message coming against the Fed's recent hawkish tones are likely to keep EUR/USD under pressure in the medium term.