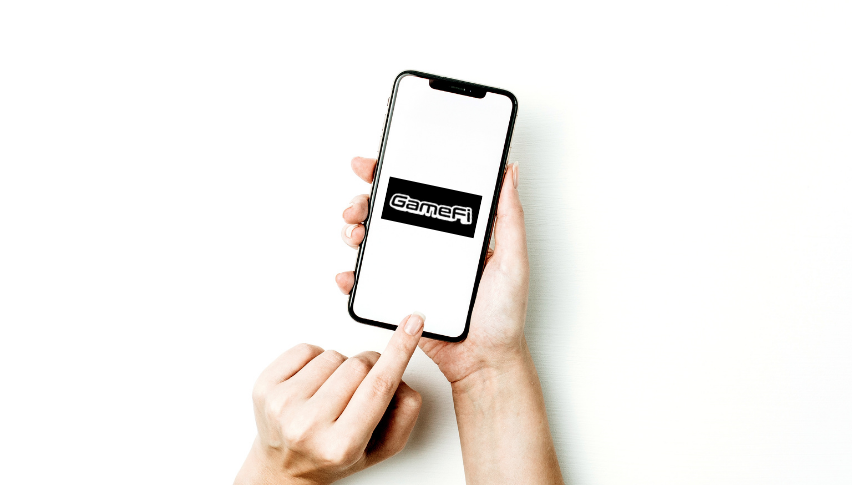 Top GameFi Projects That are on the Rise
Posted Monday, August 9, 2021 by
Sophia Cruz
• 6 min read
The concept of GameFi was first heard of or read about back in September 2020, in a tweet by Andrew Cronje, the founder of the Yearn.Finance DeFi platform. Now, GameFi projects are on the rise and making crypto more friendly. Many describe GameFi as a cross between DeFi (decentralized finance) and blockchain-based gaming. The gamification of a financial mechanism makes earning money a fun and interesting experience.
No wonder GameFi has been booming recently, and more individuals are investing their time and money in it. One of the things you are likely to have discovered about them is that they use their own gaming tokens or cryptocurrencies, like AXS, DPET or SKILL. These cryptocurrencies can be bought to assist you in advancing in the game, however, they can also be sold or traded for other cryptocurrencies or fiat. Listed here are the top GameFi, based on the number of unique addresses interacting with smart contracts within the past 30 days.
CryptoBlades (SKILL)
CryptoBlades is a web-based NFT roleplaying game that was introduced on the Binance Smart Chain and developed by the award-winning Riveted Games, which was founded in 2014. CryptoBlades is readily available on any browser and does not require you to download anything. Being a click-type game, this blockchain-based game is as straightforward as it gets. You can earn SKILL tokens by defeating enemies, raiding with friends and staking your gains. SKILL, the CryptoBlades native token, fuels the whole game and players can earn it as a reward. CryptoBlades contracts are deployed on the Binance Smart Chain, where players need to have a nominal amount of BNB crypto to pay for the transaction or gas fees. SKILL has a circulating supply of 600,000 coins and a total supply of one million. Liquidity is locked, so every token you earn has an instant value.
The CryptoBlades team is looking to add plenty of features, such as player vs player (PVP) battles, specialized weapon drops and a more cost-efficient gas system. The recent increase in popularity is the main reason why SKILL is surging in price, doing 83 million transactions within 30 days.
Alien Worlds (TLM)
Alien Worlds is a metaverse DeFi blockchain-based game that runs on the Ethereum, BSC and WAX blockchains. It is a game where you can earn Trilium (TLM), the game's currency, which is a cross-chain ERC-20/ BEP-20/ WAX fungible token. Alien Worlds imitates an economy where players battle for the scarce resource, Trilium (TLM). This token is used for planet governance, in-game currency, staking, gameplay incentives and NFT purchases. Each player can acquire NFTs or digital game items to mine Trilium, get involved in battles and finish in-game quests. Depending on their tactics, each player may acquire and collect the NFTs that are most beneficial to their gameplay. In addition, players may engage in and influence the direction of the game through governance, by picking the Councillors of six Planet DAOs.
TLM has a total supply of 5.14 billion and a circulating supply of 1.2 Billion coins. You will need to have enough BNB crypto to pay for the gas fees. Alien Worlds has been making powerful moves, as its user-base has been growing consistently. In January they had 2,000 users per day, while they now have 12 times as many. This only concludes that players of Alien Worlds have superior retention and are more probable to log into the game on a day-to-day basis.
Animoca Brands, the leading blockchain company, has invested 2 million dollars in Alien Worlds, paving the way for more product development. Furthermore, Alien Worlds is promoting its daily activity by giving out awards to random users who mine TLM at least once per day. The growth of Alien Worlds is impressive, and the latest developments are setting the game up for additional expansion.
Splinterlands (SPS)
Splinterlands is a digital, collectible card game built on the Hive blockchain technology and inspired by Hearthstone and Magic the Gathering Arena card games, where players collect cards with varying attributes and battle other players in skills-based tournaments. Set in a make-believe world that is made up of six mighty kingdoms fighting for the command of Splinterland, it is a sure hit to all Game of Thrones fans as well. Splinterland runs on blockchain technology, where all in-game activities are logged, encouraging transparency and fairness. This also means anybody who is interested in playing can join the game by creating their own Hive blockchain address.
Although the game is free for everyone, players are required to purchase the summoner's spellbook for $10 if they want to unlock the game features in full. With the summoner's spellbook, players get access to their account keys and can unlock the ability to earn Dark Energy Crystals, which can be exchanged for real money. The Dark Energy Crystals (DEC) are the in-game currency of Splinterlands, while Splintershards (SPS) is the governance token for the SPS DAO that is fully integrated into the Splinterland game. This allows players the opportunity to influence decisions about the game and its ecosystem. The SPS can also serve as a DAO on the Binance Smart Chain (BSC) platform.
The maximum supply of SPS tokens will be 3 billion. Based on their token allocation schedule, over the space of one year, Splinterlands plans to airdrop 13.33% of their tokens, or a total of 400 million, to players who hold Splinterlands assets. Splinterlands managed to gather $3.6M in its latest private sale, which demonstrates strong interest and full support from the investors. With the number of users growing significantly each day and new features being added through future plans, this is going to be one to watch.
Upland (UPX)
Upland is an NFT Metaverse drafted to be a parallel world where users play, run their businesses, and connect with fellow Uplanders across the world. This means you can buy, sell, and even trade digital properties that are mapped to real-world addresses. The cities available in the game are San Francisco, Manhattan, Brooklyn, Fresno, Oakland, Staten Island, Bakersfield and most recently Chicago. Each property in the Upland Metaverse is a non-fungible token built on the EOS blockchain, granting the users true ownership of their digital properties. Upland shows that 3.23 million transactions were implemented in the past 30 days, putting it at the top of the GameFi list.
UPX is only an in-game currency that fuels its open market economy, and it can't be traded outside of Upland. UPX is designed to be a stable currency equal to a fixed exchange rate of the US Dollar. The exchange rate is fixed at 1:1000, meaning for 1 USD you will be able to purchase approximately 1000 UPX. As with any fiat currency, UPX fuels the market place, enabling you to purchase products and services in the game.
Blockchain technology guarantees actual ownership of virtual assets in Upland. They plan to take the metaverse international this quarter, but the exact cities are still classified. They also want to build the world geographically and continue to incorporate more elements, including real-life entertainment and consumer brands into the game.
Axie Infinity (AXS)
The ETH game, Axie Infinity, continues to see impressive development, including growth in the number of users and AXS value. The project was initially launched in 2017, and it has only gained popularity recently. In Axie Infinity, players can own cute creatures called Axies, which are NFTs or non-fungible tokens. It is a unique digital collectible and makes you a rightful owner. Players can breed and battle Axies, finished quests and farm resources as well. Players can use their in-game tokens called Smooth Love Potion (SLP) and Axie Infinity Shard (AXS) to buy farms and land, or to even breed Axies. Since the tokens have an exchange value, players can use them in real life.
Its fame and high revenue have made investors question whether they should buy in too. The developer, Sky Mavis, recently revealed that there are now more than 1 million active players on a daily basis. Axie infinity (AXS) tokens have done much better throughout the last two weeks, whilst also gaining 218% over the last month. The other token linked to the game is called SLP or smooth love potion. SLP's market performance, on the other hand, has fallen short since the start of August.
My DeFi Pet
My DeFi Pet is a virtual pet game that combines DeFi and NFT collectibles. Imagine Pokemon meets NFTs – many players are excited to try it. Perfect for pet lovers, My DeFi Pet lets players create their personal NFT collectible pets, based on their own characters. This blockchain-based game is still in the very early stages, but in just a few short months, the beta version has acquired over 100,000 token holders and 1 million eggs have been purchased. In order to buy a pet on the My DeFi Pet universe, you will need to own DPET Tokens, which fuel the game's economy.
The My DeFi Pet game is not entirely finished yet. The game is looking to incorporate battle, storage and staking, plus a great deal of other social attributes, in line with the roadmap from its developers. The new updates, as reported, should be coming in late 2021 or early 2022. The game has been trending for a number of weeks now, as more players join. As My DeFi Pet continues to onboard more features, the number of users will surely surge. My DeFi Pet is certainly on the rise, for a lot of good reasons.
In Conclusion
These are the top blockchain games people want to play for their potential to earn while enjoying the game. And just like our previous article for Axie Infinity or My DeFi Pet, there are risks involved, due to the fact that the token value is volatile, which means you can either earn or lose bigtime. These kinds of things need more research and patience so you not only choose the right game to play, but also make wise financial decisions as well. So again: yes, it is a game, but it requires real money, so if you want to try it out, make sure you only use the money you're prepared to invest.