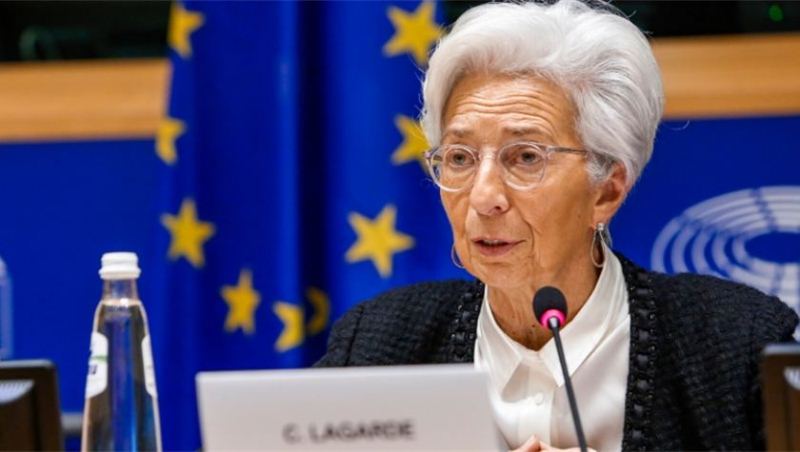 The ECB Slowing QE/PEPP – Will the Euro Turn Bullish Long-Term?
The European Central Bank has been extremely dovish since March 2020, as have most central banks, although in recent months, we have heard some more positive tones from different central banks, with the RBNZ already having hiked rates in New Zealand. The FED has also been mentioning tapering some of the QE soon. But the ECB remained extremely dovish, as the European economy was suffering the effects of lockdowns and other restrictions until recently.
In a statement today, which is official, and not just some ECB member expressing his opinion, they mentioned slowing the pace of QE. At the current pace, they are buying EUR 80 billion per month, and if they are to reduce said purchases, it is expected that we will see something around EUR 60-70 billion per month, going into Q4, with some scope to reduce further next year.
If Christine Lagarde confirms this, the Euro will probably enter a bullish phase, although we will have to see how Europe progresses in terms of restrictions now that the summer is over and we're heading for winter. But the EUR/USD looks better now.
ECB announces their latest monetary policy decision – September 9, 2021
Deposit facility rate -0.50%
Main refinancing rate 0.00%
Marginal lending facility 0.25%
ECB judges that favourable financing conditions can be maintained with a moderate lowered pace of PEPP purchases
APP purchases to continue at a monthly pace of EUR 20 billion
Expects APP purchases to continue for as long as necessary to reinforce accommodative impact of policy rates
ECB will continue to conduct PEPP purchases in a total envelope of EUR 1,850 billion, until at least March 2022
Stands ready to adjust all instruments to ensure inflation stabilises at 2% target over the medium-term
There's the taper that some market participants are looking for, with the key passage reading:
Based on a joint assessment of financing conditions and the inflation outlook, the Governing Council judges that favourable financing conditions can be maintained with a moderately lower pace of net asset purchases under the PEPP than in the previous two quarters.
In any case, the optics may suggest a more hawkish tilt, but essentially, this will be balanced out by continued (and probably higher) APP purchases once the PEPP envelope expires in March next year. Instead, the bump to growth and inflation forecasts will be worth watching (especially for 2022, 2023), as that will outline any potential change in stance towards APP purchases.
ECB President Christine Lagarde Press Conference
Rebound in recovery increasingly advanced
Sees economic activity at pre-pandemic levels at year-end
Delta spread could delay full reopening
Underlying inflation price pressures building up slowly
Medium-term inflation seen well below target
Labour market improving rapidly
Improving business optimism is supporting business investment
We see the risks to the economy as broadly balanced
If supply bottlenecks last longer and feed through to higher-than-expected wage rises, price pressures could be more persistent
Asked whether this was a taper, she said it was a 're-calibration'
"The choice of words is relevant. It is moderately lower than what we did in Q2 and Q3."
Stimulus has been re-calibrated for three months
We are clearly seeing an improvement on many fronts
The day when PEPP is over, the job is not finished
We have not discussed what will come after PEPP ends
PEPP decision was unanimous
Not seeing much in terms of wage rises
We expect bottlenecks to be bypassed in the first half of 2022