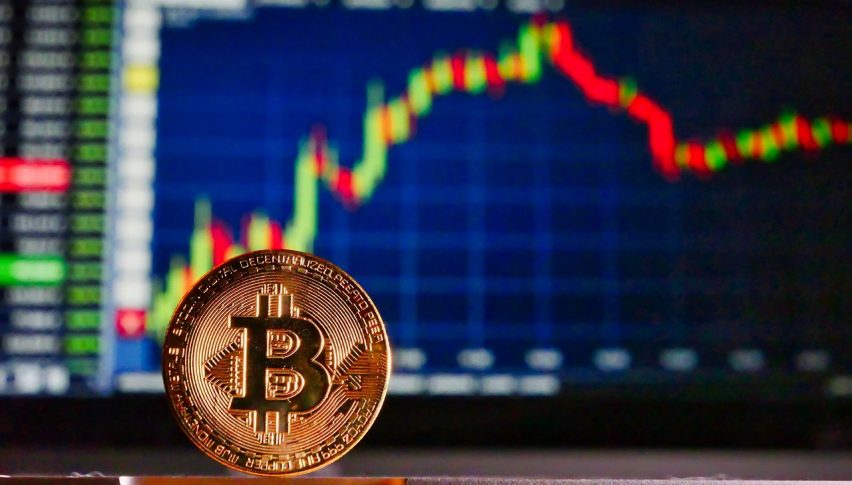 Weekly Cryptocurrency Update (Dec 25-31): Coins to watch – BTC, ETH, LTC, XRP & DOGE
Posted Saturday, January 1, 2022 by
Arslan Butt
• 6 min read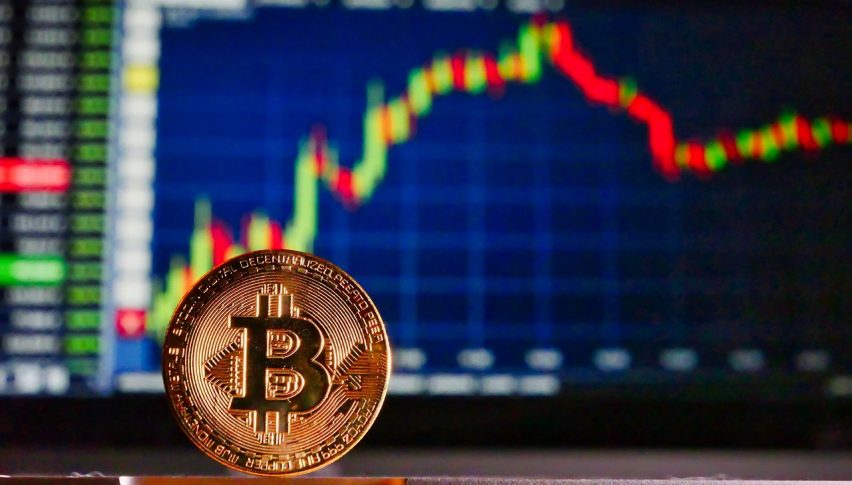 Weekly Cryptocurrency Summary – Bitcoin (BTC/USD)
The BTC/USD managed to stop its overnight losing streak, drawing some modest bids around $47,500, as markets remained uncertain on their end-of-year trajectory. Bitcoin has broken above the $47,500 mark, signaling the start of a new rise versus the US Dollar. BTC is improving, and it could reach $48,000 in the not-too-distant future.
After reaching a high of $47,520, Bitcoin is currently holding its gains. A significant break above the $48,000 resistance level might skyrocket the price. The next key resistance level for the bulls might be around $49,000. If Bitcoin fails to break over the $48,000 barrier zone, it may enter a decline. On the downside, there is immediate support near the $47,000 level. The BTC/USD currency is currently trading at 47,115.5, and stabilizing from 46,835.4 to 47,520.0.
According to sources, Block One's former chief strategy officer, Brock Pierce, and Fundstrat Global Advisors co-founder Tom Lee, both believe Bitcoin will approach $200,000 in 2022, which could cause the rising value trend in BTC. Despite missing their $100,000 Bitcoin (BTC) price projections for 2021, Pierce and Lee both believe Bitcoin will touch $200,000 in 2022. Even though Bitcoin's high watermark of $69,000 was achieved on November 10, and BTC is currently trading at $47,270, they are essentially doubling down on their grandiose estimates for 2022.It is also worth mentioning that MicroStrategy, a Nasdaq-listed business analytics firm, spent $94.2 million on the purchase of 1,914 Bitcoins in December, bringing its total Bitcoin holdings to nearly $6 billion at current rates. According to a filing with the US Securities and Exchange Commission (SEC), the business intelligence firm purchased the Bitcoins at an average price of $49,229 per coin, indicating that it took advantage of a price decrease below $50,000 in early December. This information may have a beneficial impact on the value of BTC/USD in the near term.
Furthermore, BTC's upward momentum has also been aided by reports suggesting the private and public companies, ETFs and the treasuries of countries list highlights 59 firms with Bitcoin on their balance sheets. For example, on March 1, 2021, 42 corporations kept Bitcoin on their balance sheets for 304 days, or about nine months, making up a total of 1,350,073 Bitcoin. According to measures, there are currently 59 organizations, a few governments and exchange-traded funds (ETFs) holding 1,499,493 Bitcoin in treasuries. In the past year, many firms have announced that Bitcoin (BTC) had been added to their balance sheet, and even some countries, like El Salvador, are now storing BTC in their national treasury. This news will positively impact the value of BTC.
On the other hand, while criticizing Bitcoin, Elon Musk, the CEO of Tesla and SpaceX, claimed that Dogecoin was "fundamentally better than anything else" he has seen. He also talked about Satoshi Nakamoto, Bitcoin's pseudonymous creator, and the official money of Mars. This pearl of wisdom was considered one of the primary factors that held any further rises in the BTC at bay.
Weekly Cryptocurrency Summary – Ethereum (ETH/USD)
The Ethereum price maintained its upward trend strongly during Friday's Asian trading session. Ethereum has seen a rise in bids, and has held well above $3,700. The price of Ethereum is continuing to grow, and it may soon surpass $3,800. Ethereum has formed a base above $3,686, indicating the beginning of a fresh upswing. ETH has broken both the $3,760 resistance zone and the 100-hourly simple moving average.
It is currently trading above the 100-hourly simple moving average and $3,719.92. ETH/USD has risen to a new high after hitting a daily low of $3,603 yesterday, although it has yet to go below the channel's lower barrier. The bears may begin to re-enter the market, but the bulls are more likely to profit from price drops. The Ethereum price will only be able to maintain its upward trend if the bears cannot pull the coin below the channel's lower barrier. The Relative Strength Index (14), which is a technical indicator, is currently crossing back over the 40-level to generate additional bullish signals in the market, inspiring more buyers to enter the market.
The risk-on mood in the crypto market, on the other hand, could be linked to the buying bias surrounding Ethereum, the world's second-largest cryptocurrency. As a result, Bitcoin has started a new rise against the US Dollar, breaking through the $47,500 level, signaling a risk-on market.As we all know, the world of Non-Fungible Tokens had a spectacular year, with sales exceeding those of previous years. This week alone, over $300 million in sales were recorded. According to DappRadar, a famous app store for tracking transactions across various blockchains, the total trading volume of NFTs peaked at over $23 billion in 2021, which was a significant rise from just $100 million one year back. This increase in sales can be ascribed to the growing acceptance of NFTs, which have seen well-known personalities like Ray Dalio, the billionaire founder and co-chief investment officer of Bridgewater Associates, express interest in the field. This growth in the crypto world benefits cryptocurrencies in general, including ETH.
In contrast, the recent buying bias in the greenback was seen as one of the key factors that kept the lid on any extra gains in the ETH/USD. On Friday morning, the dollar rose in Asia, maintaining its minor upward trend as 2021 drew to a close. This could be linked to the risk-averse market attitude that tends to support the safe-haven US dollar. At 10:44 p.m. ET, the US Dollar Index figures were released. This index, which measures the greenback against a basket of other currencies, rose by 0.08 percent, coming in at 96.040. (3:44 AM GMT).
Weekly Cryptocurrency Summary – Litecoin (LTC/USD)
The LTC/USD remained well-bid near the 152.500 mark, extending its possitive overnight streak. The LTC/USD coin recovered some of its losses of the previous day, and it is currently trading around the 152.500 mark. Today's Litecoin price is $151.78 USD, with $845,956,409 USD in 24-hour trading volume. In the past 24 hours, Litecoin has gained 3.58 percent. With a live market cap of $10,519,712,186 USD, the current CoinMarketCap ranking is #20. The total amount of LTC coins is 84,000,000, including a circulating supply of 69,309,632 coins. The price of the coin has broken all of the channel's boundaries, indicating a strong upward trend ahead. The robust performance of the crypto market, which has aided all crypto coins, including LTC, could be responsible for LTC's upward movement.
The cryptocurrency market has been flashing green, and this has been a good week for it, as investor attitude towards the altcoin remains positive, with most people anticipating that it will do well in the future, and the rise in Bitcoin reinforces this. Meanwhile, the bullish tendency in the US dollar, bolstered by several factors, has capped the gains in the LTC/USD coin.
Weekly Cryptocurrency Summary – Ripple (XRP/USD)
As the crypto market's optimistic mood strengthened investor confidence, the
XRP/USD
coin managed to extend its gains of the previous session, remaining strongly bid at around 0.85. The current XRP price is $0.850756. In the previous 24 hours, XRP has gained 2.81 percent. The reason for its upward tendency could be linked to news that Ripple CEO, Brad Garlinghouse, claims that 2021 was the FinTech firm's best year ever, despite its ongoing legal battle with the US Securities and Exchange Commission (SEC).
Garlinghouse referred to 2021 as a "watershed year for crypto", in a series of tweets on December 22, stating that acceptance and awareness of digital assets are presenting a chance for billions in the global financial community. He emphasized the decreasing 'maximalism' in cryptos, claiming that it was paving the way for more builders to enter the market. As per his keywords, "the year 2021 will be remembered as a turning point for cryptocurrency. Acceptance of the chance to bring billions of individuals into the global financial community has never been more apparent. It's amazing to see how much less 'maximalism' there is now, and how many more builders are entering the field. 3/10"
2021 was Ripple's "strongest year ever", according to Garlinghouse. The CEO claims that XRP-powered on-demand liquidity (ODL) payments account for 25% of RippleNet's volume, with ODL transactions increasing 25 times over in the third quarter of last year. This progress is having a positive impact on the Ripple prices.
Weekly Cryptocurrency Summary – DOGECOIN (DOGE/USD)
The DOGE/USD currency pair has been flashing green from the start of the day, and it has stayed highly bid around the 0.175692 level, as Tesla CEO Elon Musk has been singing Dogecoin's praises once again. While criticizing Bitcoin, the CEO of Tesla and SpaceX, Elon Musk, claims that Dogecoin is "fundamentally better than anything else" he has seen. He also talked about Satoshi Nakamoto, Bitcoin's pseudonymous creator, and the official money of Mars.
In Florida, the Crypto Street Restaurant accepts all crypto assets as payment for meals, and it has received nothing but positive feedback so far. Customers rave about the Dogedogs, hot dogs, and shrimp cocktails inspired by Dogecoin (DOGE) and Shiba Inu (SHIB) at this new crypto-themed restaurant in Florida. The current price of Dogecoin is $0.175049 USD, with $583,666,435 USD in 24-hour trading volume. In the previous 24 hours, Dogecoin has increased by 1.94 percent. In contrast, the strong rise in the US dollar was seen as a crucial factor that capped any further upside in the Doge/USD coin.
As the year comes to an end, Reddit(an American social news aggregation) has revealed that cryptocurrency was the most popular topic on the site this year, topping out gaming, sports, and weddings in that order. The term "crypto" has been used over 6.6 million times on the site.The biggest surprise was that Redditors preferred Dogecoin to Bitcoin. R/dogecoin, r/superstonk, r/cryptocurrency, r/amcstock, and r/bitcoin were the top five most popular crypto subreddits. DOGE, Tesla's foray into Bitcoin, and crypto's survivorship bias were among the most popular crypto topics on Reddit this year. The DOGE/USD value has risen significantly due to the favorable developments surrounding Dogecoin.