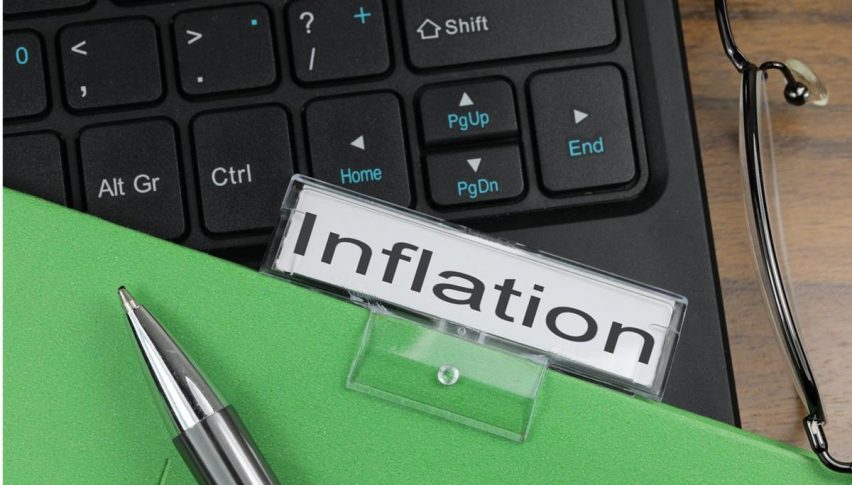 Forex Signals Brief for August 8: Will Inflation Show Signs of Slowing This Week?
Last Week's Market Wrap
Last week was mainly about services, as we had the July numbers for most countries being released. This release was important because the global economy is heading into a recession and services are the main sector in the western world. In China, manufacturing fell into contraction while services posted a slowdown but avoided contraction. A similar scenario happened in Europe where manufacturing also fell in contraction but services stayed above water.
In the US, ISM manufacturing stayed away from contraction despite a slowdown while services posted a decent expansion last month. That should have been good news for risk sentiment but the world has turned upside-down and positive data is bad news for risk assets.
The odds of the FED delivering another 75 bps rate hike jumped after Friday's services data, so the USD turned higher, while almost all other assets ended the weak turning bearish. On a side note, the Italian government fell, which is another negative vent for the Euro.
The Data Agenda This Week
This week already started with the inflation expectations from the Reserve Bank of New Zealand (RBNZ) and the Sentix investor confidence from the Eurozone, which deteriorated further. On Wednesday we have the inflation figures being released from China, with the PPI (producer price index) inflation expected to slow down, which is positive news, while the US CPI (consumer price index) is also expected to abate at least.
On Thursday US PPI inflation will be released which will be an indication of the CPI in the coming months. On Friday we have the UK GDP report, which is expected to show a contraction for June as well as for Q2, which will likely weigh further on the GBP
Last week we saw a few reversals up and down, as the retreat in the USD came to an end, putting buyers and sellers in a battle. But, it looked like the USD buyers got the upper hand on the last trading day, after the ISM services showed an expansion in this sector in July. We opened 22 trading signals in total with 12 of them closing in profit.
WTI Oil – Sell Signals
Crude Oil has been on a bearish trend since the middle of June, The price fell below the moving averages which had been working as support during the uptrend, but have turned into resistance since the reversal. We continue to sell crude Oil during the retraces higher to these MAs which has proved to be a good strategy so far as Oil sellers continue to prevail and lows keep getting lower.
WTI Crude Oil – 240 minute chart
EUR/USD – Sell Signals
EUR/USD retreated higher after sellers pushed below parity by the middle of last month, although it has been trading sideways in a range since then. The 200 SMA (purple) turned into resistance and pushed the price lower. Now this pair might have turned bearish after the recent US economic data although the chart still doesn't show it, so we will try to be short on this pair and open EUR/USD signals.
EUR/USD – 240 minute chart
Cryptocurrency Update
Cryptocurrencies continue to be on a bullish momentum, which is not as strong as we were used to seeing in this market, but it's a lot more than in all other markets. Many cryptocurrencies such as Ethereum (ETH), Fantom (FTM), etc., have gained more than 50% in value already.
Is the Trend Getting Stronger for BITCOIN ?
Bitcoin has been making higher lows since it fell below $20,000 in June, and has been making higher highs as well after pushing above the50 daily SMA (yellow). This cryptocurrency has formed a bullish channel although in the last several days the 20 SMA (gray0 has been acting as support, showing that the uptrend might get stronger in the coming weeks, so we will try to buy the dips.
BTC/USD – Daily chart
ETHEREUM Making the Bullish Break
Ethereum has finally pushed above the 100 SMA (green) on the daily chart, as we predicted, after being squeezed between this moving average and the 20 SMA (gray) for some time. This coin fell below $1,000 in June during the last crypto crash but turned bullish by the middle of July and continues to remain bullish. Now the break of the 100 SMA is another bullish sign.     
ETH/USD – Daily chart