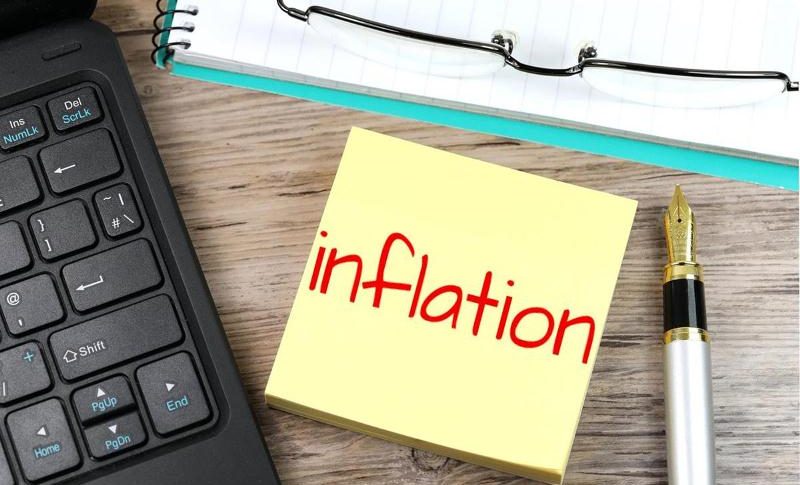 Forex Signals Brief for August 10: Will US PPI Follow Yesterday's CPI?
Yesterday's Market Wrap
Yesterday was an inflation day, which started with the PPI (producer price index) from Japan, followed by the CPI (consumer price index) and the PPI inflation reports from China. Producer inflation (PPI) slowed down, while consumer inflation (CPI) showed a slight increase in China, but it missed expectations and remained within the normal range.
That was a sign for the US CPI inflation report which was released later in the afternoon. Markets had been waiting for this report since Monday after the ISM services and jobs reports last week. US CPI posted another increase in July to 8.5% from 8.3% in June, but missed expectations of 8.7%.
The USD declined and risk assets jumped higher as odds of another 75 bps hike from the FED declined after this report, but the FED is likely to want more evidence that inflation will be slowing before changing anything important to consider, which was signaled by FED's Kashkari who said that they are far, far away from declaring victory on inflation.
The Data Agenda Today
Yesterday risk assets surged higher after the US consumer inflation report, but traders didn't run away with the numbers and the climb stalled after a couple of hours. Today we have the US producer inflation (PPI) report for July which will be an indication of the consumer inflation (CPI) for the coming months, so there's high interest on this report as well. If it showed a strong slowdown, then the risk rally will likely resume again although it's still too early to call a victory on inflation, so yesterday's price action might repeat as a scenario today.
Yesterday we closed several trading signals which we had opened across different markets, such as in cryptocurrencies, forex and commodities. Markets started moving again after being in a wait-and-see mode since Monday.
GOLD – Buy Signals
Yesterday we opened two buy signals in Gold, since the trend has been bullish for three weeks and today we saw another jump higher after the US CPI inflation figures. We closed the first Gold signal in profit during that move and decided to open the second one during the retrace lower, but there was no bounce after that move, so we lost the second trade here.
XAU/USD – 240 minute chart
USD/JPY has been really bullish since March, although in the middle of July this pair started reversing lower and this pair retraced around 9 cents lower. But, the retreat ended early this month and USD/JPY turned  bullish again since then. We opened a buy forex signal at the 50 SMA yesterday and booked profit as this indicator kept pushing the price higher, before the 300 pip crash.
USD/JPY – 60 minute chart
Cryptocurrency Update
Cryptocurrencies have been bullish since the middle of June, although on Tuesday we saw a sudden retreat, as traders adjusted their positions on cryptos ahead of the US inflation figures. But, that retreat seemed over soon as moving averages were holding as support, so we decide to buy cryptocurrencies, booking profit on one crypto trade yesterday.
Booking Profit in ETHEREUM
On Tuesday we decided to open an Ethereum signal as cryptocurrencies retreated lower ahead of the US CPI inflation report on a last-minute adjustment move. The 50 SMA (yellow) and the 100 SMA (green) were holding as support on the H4 chart and yesterday after the bounce we decided to close that signal for a hefty profit.
ETH/USD – 240 minute chart
Buying THORChain (RUNE) After the Break of the 100 SMA
THORChain went through a decent crash earlier this year, but in March we saw a decent bounce as well. Bu the bearish momentum resumed and RUNE coin fell to $2.40. Although it has been pushing higher and we decided to open a buy after the recent upgrades and the break of the 100 SMA.
RUNE/USD – Daily chart