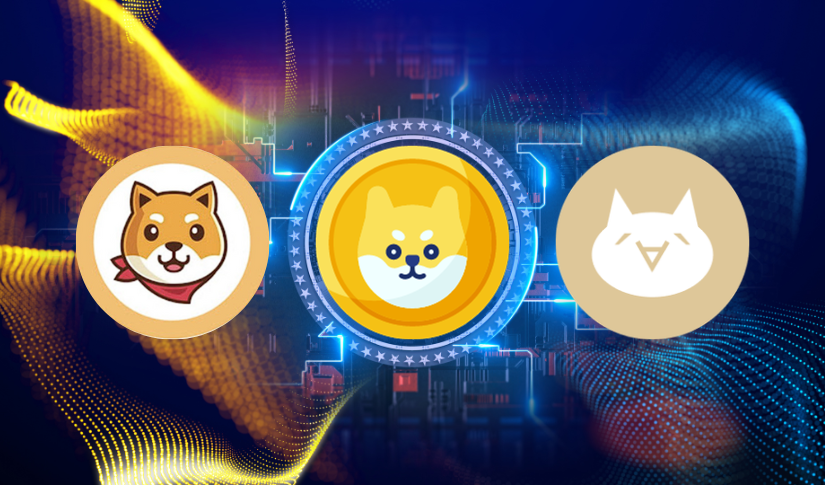 Check Out These Best Meme Coins To Buy In 2023
Posted Wednesday, September 20, 2023 by
Sophia Cruz
• 2 min read
Meme coins went all hype in the crypto market and have been enjoying the year so far, with projects seeing potential growth and profits for early buyers. 
Despite the market's volatility, meme coins represent the extreme end of that scale. Yes, picking the right meme coin is difficult just as difficult as any other crypto coin but picking the right one can lead to huge success and profit. 
In this article, we picked the three best meme coins to buy this year that could explode, the risks, and the best platform to buy them with low fees.
Dogecoin (DOGE)
One of the most popular meme coins in the market is the Dogecoin. This began as a playful meme-inspired digital forex and now has been remodeled into a worldwide sensation. 
Does investing $50 in Dogecoin make a $5000 return? Well, the enchantment of this meme coin lies in its accessibility and community-driven nature. Compared to the other cryptocurrencies, DOGE has a lower entry barrier making it enticing to beginners who are in search of the best way to get into cryptocurrency.
However, the popular meme coin has found itself caught in a tug-of-war recently between buying pressures and bearish sentiment, leaving investors and enthusiasts wondering where Dogecoin's future is heading.
A sudden downtrend in DOGE's price sent shockwaves through the market breaking a pivotal support trendline but recent developments suggests that Dogecoin may just be gearing up for a fresh rally. 
DOGE's price today is at $0.06 with a 24-hour trading volume of $189.62 million. So investing in DOGE is a chance, you can already see the potential but it surely comes with an excessive level of volatility and uncertainty. 
Akita Inu (AKITA)
Akita Inu is often called 'Dogecoin's little brother'. As with any other meme coin, AKITA began as a joke but has since developed into a widely used decentralized autonomous organization (DAO).
What makes Akita Inu interesting is that it's taking on one of the biggest problems in cryptocurrency: moving assets across different blockchains. AKITA token is one of many coins that are natively available on multiple chains. Currently, users can buy and sell AKITA on Ethereum and Avalanche, with upcoming plans to expand to other chains like Algorand. 
Although this cryptocurrency is small with only over $15 million market cap, this opens a lot of opportunities and lots of potential upside for investors. AKITA's price today is at $0.0000000828.
MonaCoin (MONA)
MonaCoin, an early meme cryptocurrency deeply ingrained in Japan's crypto community, operates as an open-source decentralized digital currency and facilitates peer-to-peer transactions. With a market capitalization of around $200 million and 100 million tokens in circulation, MONA has firmly established itself as one of the pioneering meme coins, supported by a committed user community.
The major utility of the MonaCoin network includes its fast transaction processing speed of 1.5 minutes. In December 2017, MONA reached an all-time high of $20.33 though it has struggled to get near that price since, the coin still holds a supportive environment for adoption and usage, which bodes well for its future growth. 
At this time of writing, MONA's price is at $0.43 with a 24-hour trading volume of $44.67 million. MONA is up by 8.45% for the past month.