Forex Signals Brief for Dec 27: Bitcoin Bounces Back
Posted Wednesday, December 27, 2017 by
Rowan Crosby
• 2 min read
Hey Fellas,
Welcome back to the post-Christmas trading period. Markets are a little quiet this time of year, however, there is still a little bit of action around for traders.
The story of the last week has been Bitcoin and I'm sure it made for some pretty interesting conversations with the relatives at Christmas lunch. BTC plunged on Friday and we used that opportunity to find ourselves a nice entry point for a long signal. The good news is that since the sell-off, prices have bounced back by around 15% and our signal is in the green.
It was tricky conditions and Skerdian has navigated the Bitcoin trade nicely, taking a profit on his first position and then rentering at a better price.
On the forex front, markets have been a little slow and we currently have two open positions. We entered a new signal in the EUR/USD and we are still short our EUR/GBP trade from last week.
Hopefully, we should see a bit more volume in the markets today as a few traders return to their desks so keep the forex signals page open for the latest opportunities.
Forex Signal Watchlist
GBP/JPY – We are still targeting a short at the top of the current range.
EUR/JPY – Price is up at resistance and we are nearing a short entry here.
Live Forex Signals
Bitcoin – A Big Rebound
Bitcoin has been making headlines and there was plenty to talk about over the holiday period. Our second long position is now sitting in a profit thanks to a sharp rally in trade on Boxing Day. We had a long-term view on this one and it has been trading just as we thought it might. As it stands we have an upside target of 18200.
Bitcoin – 240 min Chart.
EUR/USD – An Opportunity to Sell
Ranges have been pretty tight, however, we have found a short position in the EUR/USD. Longer-term it's been hard to see a trend, but in the short-term, we are grinding a little lower. Any USD strength will help us hit our take profit. We have a target of 1.1841.
EUR/USD – 240 min Chart.
WTI crude oil is enjoying bullish moves as investors continue to look forward to China reopening its economy and easing back on its Zero
7 months ago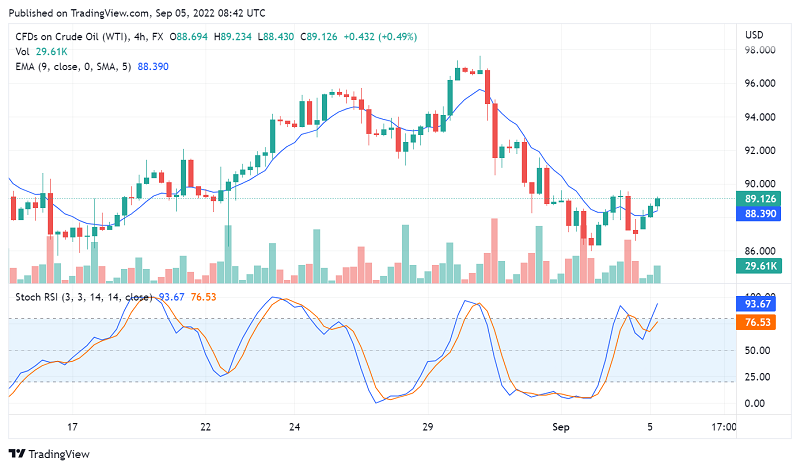 9 months ago