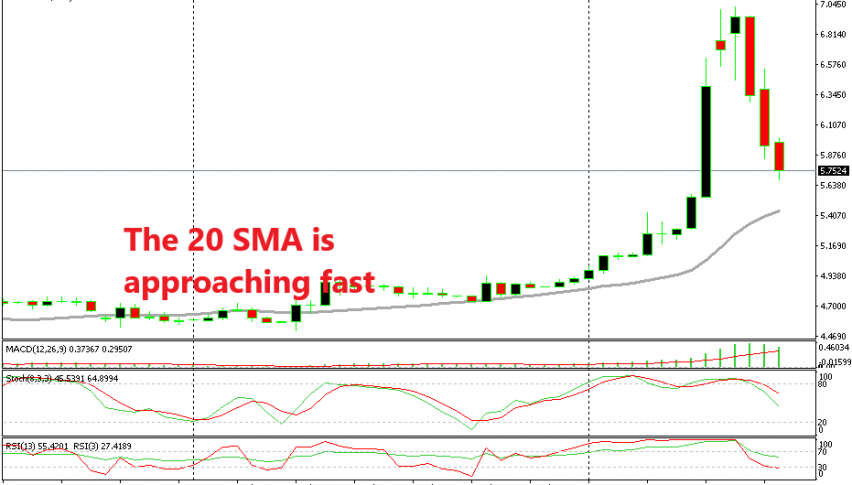 USD/TRY Retreats but the 20 SMA Waits Below
The Turkish Lira is finding some solid ground at last after the big dumping that took place last week. USD/TRY is retracing lower in what seems to be a reversal although we can't be sure about it. It might be just a pullback before the next assault on the top side.
The central bank of Turkey hiked Lira interest rates by 1.50% earlier this week. Erdogan has been a strong opponent of increasing interest rates because according to him, that would weaken the Lira and he has appointed his son in law as the head of the central bank some time back. Run by the family and without any knowledge of the economy brings crises such as this one.
Anyway, they finally decided to hike interest rates and it has helped the lira in the last three days. USD/TRY has been sliding lower and has lost more than one point. Although, we can see the 20 SMA (grey) creeping higher and approaching the price.
This moving average has been providing support and resistance but we are more interested in the support. The fundamentals are driving this pair around now but there's a major chance that USD/TRY might reverse back up at the 20 SMA. The 20 SMA stands at 5.45 so let' wait until this pair gets down there before making a decision.