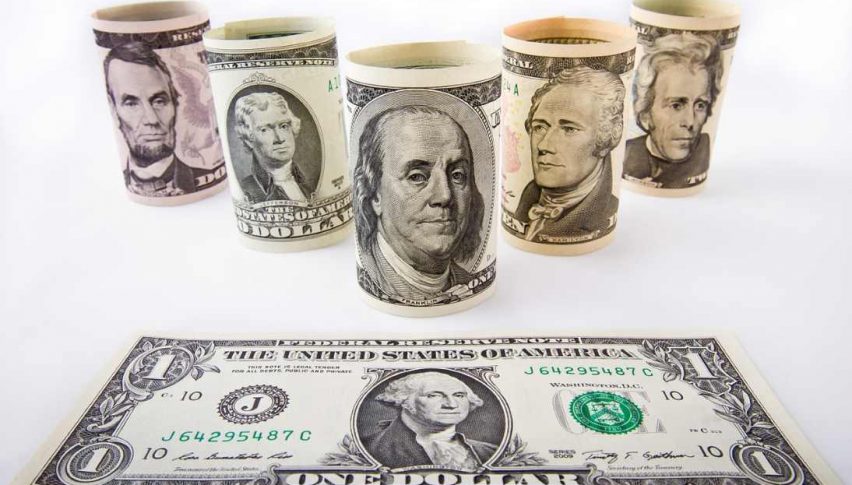 USD Index Futures Open October On A High Note
The new USMCA deal is bringing big participation to U.S. markets, even the Greenback. December USD Index futures remain in bullish territory for a fourth consecutive session. Gains against the Euro, Japanese yen, and Australian dollar are a few of the main reasons for the positive sentiment.
U.S. President Trump is currently issuing public comments regarding the USMCA agreement from the White House Rose Garden. This is a big week for Trump politically, with a confirmation vote for Supreme Court nominee Brett Kavanaugh likely coming in days. Little market fallout is expected from the vote, but the political ramifications facing the Congressional Midterm Elections will be significant.
December USD Index Futures
After an early test of downside support, December USD index futures have turned in a strong session. Rates are trending higher and the key level of 95.000 is in play.
Overview: While I rarely engage USD Index futures, it is a great barometer for how the Greenback is performing. The past four sessions have been exceptionally strong. Last Wednesday's hawkish FED announcements are shaping up to be a game changer for USD.
For the remainder of the U.S. session, I will be watching last Friday's high of 94.950 and the psyche level of 95.000 very closely. In my opinion, this area is prime for an extended fight between the bulls and bears.
However, a breakout above 95.000 is possible. If a bullish break does develop, it may prove to be the launching point for a fourth-quarter rally toward yearly highs.