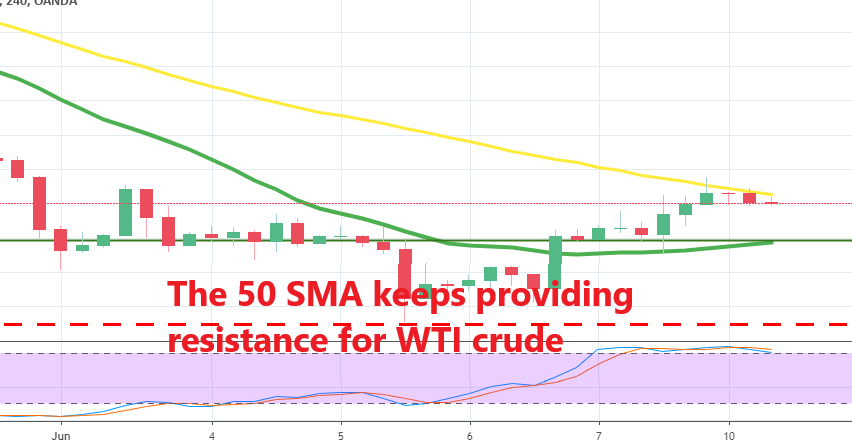 WTI Crude Remains Below the 50 SMA Despite OPEC+ Trying to Talk it Higher
The OPEC+ cartel has cut Oil production since the end of last year, following a three month decline last year, which was pretty steep. Crude Oil turned bullish since then, although last month was pretty bearish for Crude Oil. So, OPEC wants to extend the production quotas and we heard a few comments from Russia and Saudi Arabia this morning regarding this.
Russia's Siluanov
If OPEC+ doesn't reach an agreement, oil price may fall to $40
Saudi oil minister
Satisfied with cooperation with Russia within OPEC+
Working to take preventive steps not to allow sharp fall in oil prices
They are doing their best to keep Oil prices up, but WTI crude still remains below the 50 SMA (yellow) on the H4 chart. This moving average has been providing resistance all day today during the Asian and the European session so far. If Crude Oil can't push above this moving average on Oil production cuts, then it will likely turn bearish again, so this might be a good opportunity to sell Crude Oil with a stop above the 50 SMA.