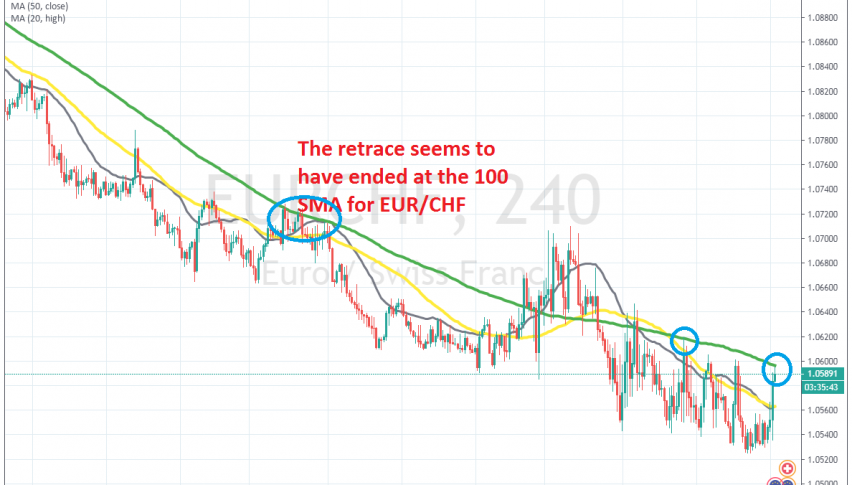 The Retrace in EUR/CHF is More Than Enough for Sellers Like Us
EUR/CHF has been on a bearish trend for a long time. This pair has lost more than 10 cents since the high last year, despite the Swiss National Bank intervening in the markets to ease the decline and threatening to do more. Only last week they confirmed to be more active in the forex market, although they didn't cut interest rates.
But, the decline has continued nonetheless. Last year the CHF was gaining as the trade war between US and China hurt the global economy; this year it has been the coronavirus outbreak, which has sent central banks and governments in panic.
The decline has picked up further pace this year and moving averages have been doing a great job in providing resistance during retraces higher, reversing the price and pushing it lower. The 50 SMA (yellow) in particular has been a good resistance indicator, but the 100 SMA (green) has helped as well on the H4 chart.
Today we saw another pullback higher to the 100 SMA on this time-frame, where we decided to go short. The retrace seems complete and the 100 SMA is doing its job well as resistance, so we are short on this pair now and the price has already started to decline. Now let's wait for our pips, as we already made over 400 pips today.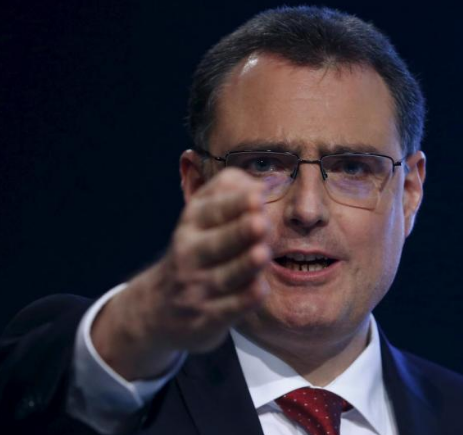 1 week ago
Today the situation has reversed completely as Credit Suisse is showing difficulties, which has hurt risk sentiment
2 weeks ago