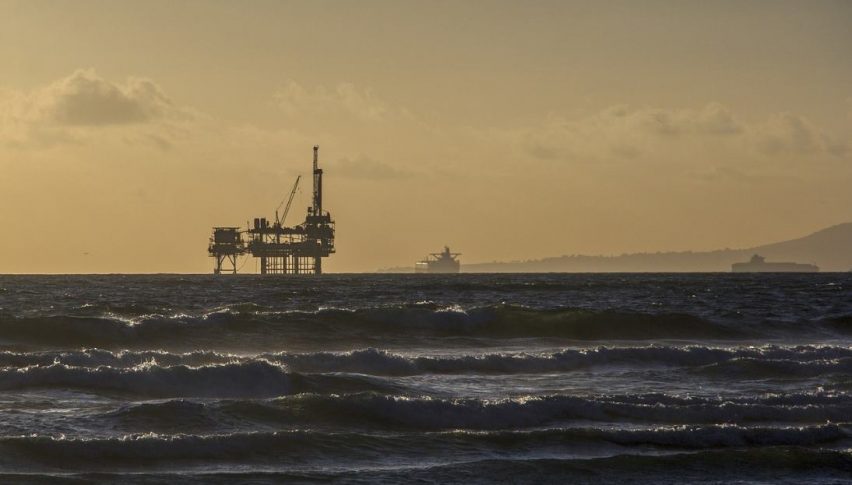 Weekly EIA Crude Oil Stocks Fall By 3.247 Million Barrels
The EIA crude oil stocks report is in and weekly inventories are once again on the decline. Today's EIA report showed a 3.247 million barrel week-over-week drop in the U.S. oil supply. Thus far, WTI crude futures are holding firm in the vicinity of $53.00. While intraday values are relatively flat, oil's long-term bullish trend is very much alive to kick-off 2021.
Below is a quick look at this week's crude oil inventories figures:
Event                                                             Actual                Projected        Previous
API Crude Oil Stocks (Jan. 8)                      -5.821M                -2.720M          -1.663M 
EIA Crude Oil Stocks (Jan. 8)                      -3.247M               -2.266M           -8.010M
One of the data points included in today's EIA report were U.S. crude oil imports. For the week, the EIA shows that the U.S. imported 1.491 million barrels of crude, well above last Wednesday's 36,000. Although this is a peripheral metric, it speaks to the decline in U.S. fracking output. Without a doubt, this will be a trend to watch as we drive deeper into 2021 and the first term of the Biden administration.
On the political front, the U.S. House of Representatives is slated to vote for the second impeachment of U.S. POTUS Donald Trump later today. While gaining Senatorial approval appears unlikely, this will be a story that the markets will be watching ahead of Friday's close.
Today's crude oil stocks reports haven't done much for WTI futures. Let's take a look at where this market stands heading into mid-month trade.
Lagging Crude Oil Stocks Support Bullish WTI 
February WTI crude oil futures are holding firm above $53.00 in a long-term bullish trend. Given the ongoing demand concerns surrounding COVID-19, the lofty wintertime valuations are eyebrow-raising. However, when considering the weak state of the USD, it's no surprise that prices are firmly above $50.00.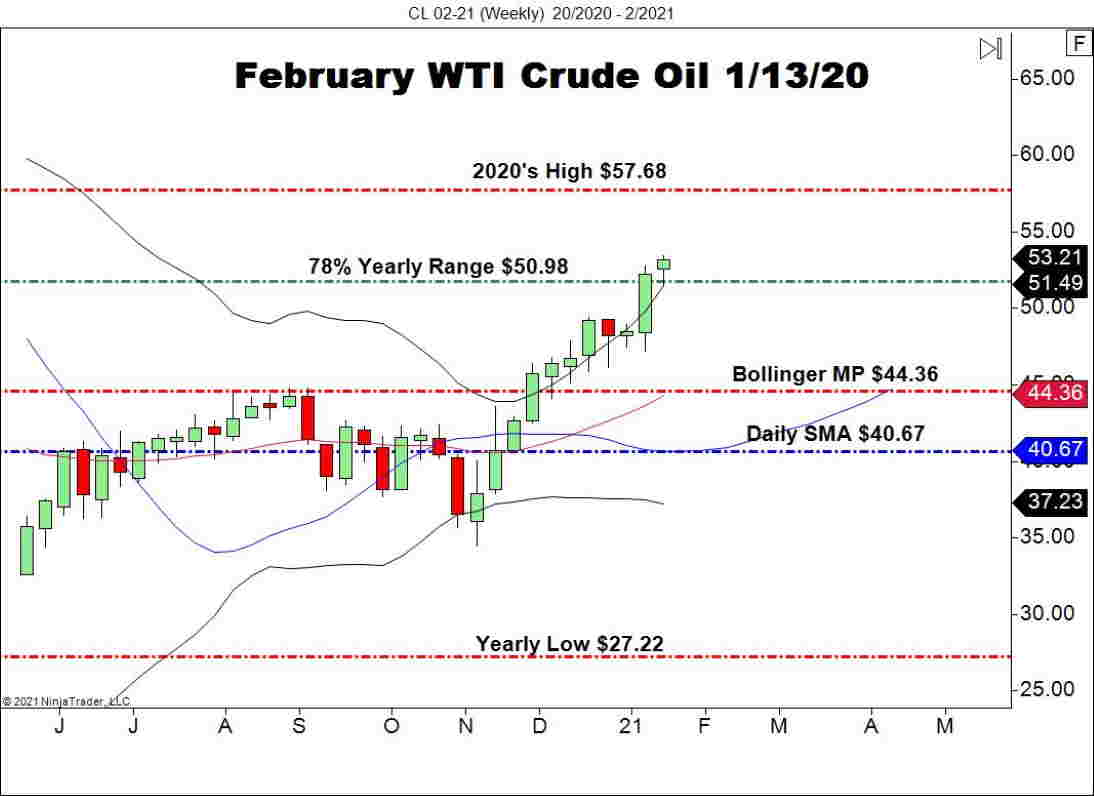 Here are two levels to watch as January progresses:
Resistance(1): 2020's High, $57.68

Support(1): 78% Yearly Range, $50.98
Overview: It's been an extremely bullish start to 2021 for WTI futures. As of now, crude oil stocks are lagging and the USD remains depressed ― two underpinnings that point to upward extension in WTI. Barring a return to March 2020 lockdown conditions, global crude is poised to rise throughout 2021.