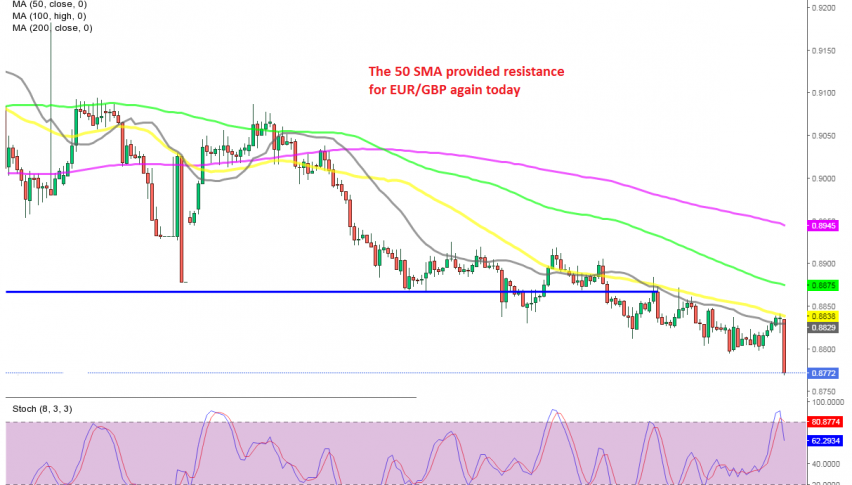 Missed A Great Opportunity to Sell EUR/GBP Today
EUR/GBP has been on a bearish trend since the middle of December last year, as it became increasingly clear that a trade/Brexit deal would be reached before the 2021 deadline. The sentiment improved for the Pound and the GBP turned bullish since then.
The  price fell below moving averages, which turned into resistance, with the 100 SMA (green) ending the retraces higher in the first week of January this year. The decline picked up pace as the days rolled and the smaller moving averages such as the 50 SMA (yellow) turned into resistance.
Yesterday we saw a retrace higher in this pair, but this moving average stopped the climb once again. The price formed a doji candlestick, which is a bearish reversing signal after the climb. Then came the reversal and a 90 pip decline, which we missed. That was a great chance to sell EUR/GBP but we will wait for another retrace higher to the 50 SMA so we can look for another selling opportunity.