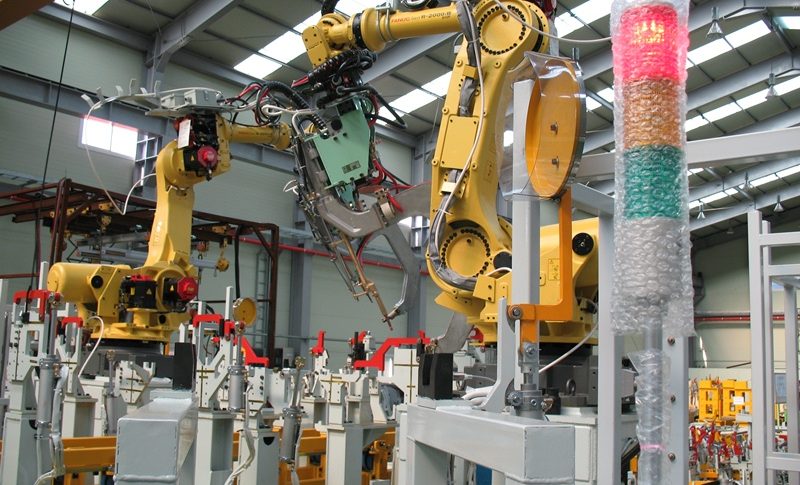 The Big Test Ahead at the 50 Weekly SMA for AUD/USD, After Mixed Philly FED Manufacturing
The USD has been bearish for more than a year. It put up a fight in Q1 of this year but the decline resumed in April and the main forex pairs ran higher, with the AUD/USD climbing above the 20 SMA (gray) on the weekly chart. But, it couldn't make new highs, which is a bearish sign, and it seems like the trend is reversing now.
But the biggest test now comes at the March lows around 0.7540, where the 50 SMA (yellow) also stands on the weekly chart. If sellers push below it, then the decline will continue at least until the 200 weekly SMA (purple) at 0.73. If not, then we will see a bounce and the bullish trend will resume. But, I think that the trend is reversing and the 50 SMA will be broken sooner or later.
The US Philly FED business outlook has cooled off a bit, but prices have increased, which is helping the case for higher inflation and higher rates from the FED, as they mentioned yesterday. So, the AUD/USD should break the 50 SMA and continue down.
June Philadelphia Fed business outlook
June Philly Fed 30.7 points vs 31.0 expected
Prior was 31.5 points
New orders 22.2 points versus 32.5 last month
Employment 30.7 points versus 19.3 last month
Avg. workweek 20.1 points vs 35.5 last month
Prices paid 80.7 points versus 79.8 last month (highest since 1970s)
Prices received 49.7 points vs 41.0 prior
Six-month index 69.2 points from 52.7 last month
Capex 40.4 points vs 37.4 last month
The price metric continues to rise, but new orders are at the lowest level since December.
Here's a look at the prices-paid component: