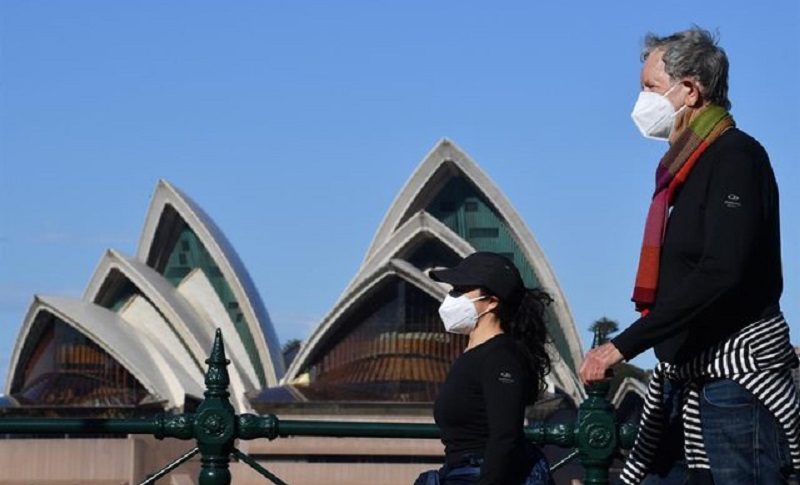 Staying Short on AUD/USD for as Long as COVID Restrictions Continue
The coronavirus situation and the reactions of governments around the world have become quite predictable now: relax the measures during summer and tighten them again in winter. This leads to weaker economies, more dovish central banks, and as a result, weaker currencies during winter.
We have been witnessing this sort of pattern across the globe, and it is playing out in Australia right now. It is currently winter in the southern hemisphere, and the authorities in Australia have been increasing restrictions in the last couple of months, leading to lockdowns in parts of the country.
For most Europeans, the winter in Australia feels like spring/summer, because the temperatures don't really support the spread of the virus. Yet, the army is in the streets of Sydney, enforcing lock-downs, and Brisbane has extended the current lockdown, so they are having another full go at it, despite the fact that Australian winters are so warm. Of course, this is hurting the economy.
This has lead to a bearish reversal in the AUD pair, with the AUD/USD reversing down since May, the trend having been bearish since June. During this time, moving averages have been doing a good job of providing resistance during pullbacks higher, thus pushing the price down. We have been selling retraces higher in this pair, against moving averages, and will continue to do so as long as the restrictions and lockdowns in Australia, which are keeping the Reserve Bank of Australia dovish, continue. On the other hand, the FED has been giving some hawkish signs recently, as inflation jumps higher in the US.
Let's see if the retrace will end at the 50 SMA
Most of our sell signals here have ended up in profit, so after today's retrace higher, we decided to take another shot at shorting the AUD/USD. We opened a sell forex signal at the 50 SMA (yellow), after the retrace higher today, and placed the stop above the 100 SMA (green) on the H4 chart. Now we are waiting for the reversal to come and the bearish trend to resume again.