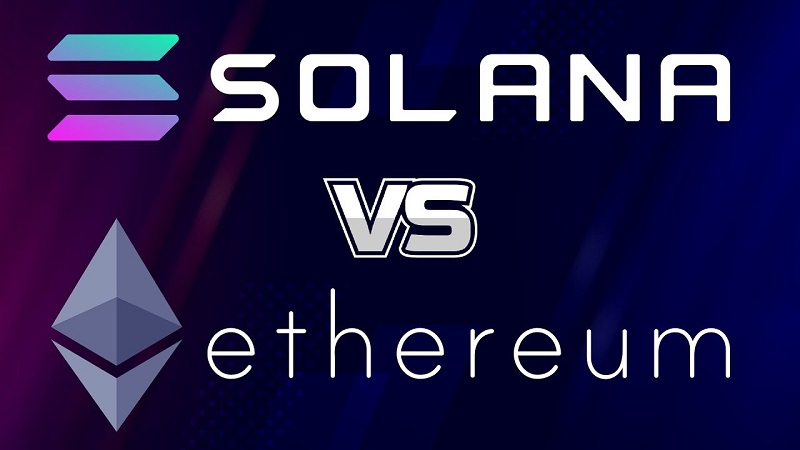 Solana (SOL), the Most Serious Ethereum (ETH) Killer Project
Smart contracts are really useful in the crypto space since they enable to decentralize the internet and enable decentralized finance DeFi. Besides the usual name networks which provide smark contracts such as Ethereum, Polkadot, BSC, Cardano, there's a newcomer to the scene. That's Solana which was launched in March 2020.
Solana Power of History (PoW)
Solana has a different approach to how blockchains utilize time. It has a decentralized clock built inside the blockchain and it utilizes the Poer-of-Stake (PoS) where Ethereum is transitioning to, with a Proof-of-History (PoH) component inside, which timestamps transactions when they enter a Solana block. This is one of the means of security against double-pay attacks.
Solana Transaction Speed (TPS)
Solana blocks are generated every 400 milliseconds, in contrast to Ethereum blocks which are generated every 15 seconds, Bitcoin has a 10 minute block time. This makes Solana transactions much faster and a lot more scalable. Solana is able to process between 50,000 and 65,000 transactions per second (TPS), with a theoretical TPS ceiling of 70,000 without sharding. The ETHEREUM network holds only 15 TPS, while Bitcoin can handle 4-5  TPS. Although Ethereum 2.0 is expected to execute 100,000 TPS which will take about a year to be fully implemented.
Solana Network Partnerships
But more importantly, the Solana network supports smart contracts and decentralized applications DApps, which have attracted many names in the industry, making Solana one of the most popular blockchains for DeFi applications. There are more than 500 projects built on Solana and many more are coming, from exchanges to blockchains, to DApps etc. Solana has achieved interoperability with its Wormhole bridge, which allows users to transfer value across different blockchains such as Ethereum and Solana, by turning ERC-20 tokens  into Solana's equivalent SPL
We mentioned Serum in our Solana article, which is a non-custodian spot and derivative crypto exchange, but unlike Uniswap, you can trade with leverage. Serum will support decentralized stable coins, cross-chain assets, decentralized oracles, and non-custodial wrapped coins such as the main cryptocurrencies. Serum aims to decentralize the entire DeFi space with its initiatives.
We also covered Raydium, which is an automated market maker AMM and a Defi protocol. The protocol leverages the central order book of the Serum decentralized exchange to allow very fast executing trades and share liquidity or earning yield.
Civic is another great partnership of Solana. Civic has built a decentralized identity ecosystem, where you can create your own virtual identity and store it together with personal information on the device. This enables identification online in a safe and cost-effective way.