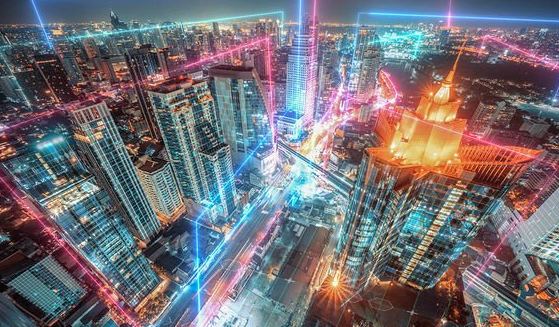 Which Cryptos Will Be Most Useful for the Metaverse?
The metaverse is coming in a big way, with Facebook behind the largest metaverse release for the near future. Virtual worlds are all the rage right now, and cryptocurrency certainly rides the wave of hype for any new technology, especially something as big as this.
A lot of metaverses are still in the conceptual stage, yet to be released. However, we know they are coming, and we know that some major companies are behind the push for metaverse launches. Some of these will be powered by blockchain, which makes cryptocurrency a great potential investment for a burgeoning metaverse market.
We're looking at a few cryptocurrencies that will help to provide the engines and framework behind upcoming metaverses. The metaverse is going to appear in a lot of different ways. Then there's not just one type of metaverse, which means that many different crypto coins could help to power these.
Which Ones to Invest In?
Axie Infinity (AXS) has already proven itself as a contender for a metaverse token. The open community for its gaming platform is linked through trading, farming, investing, and real-world gains. It has become huge over the last few months, and it's likely to only get bigger as people start to realize the metaverse potential of this crypto.
Blocktopia (BLOK) is a crypto with an interesting metaverse component to it. This crypto is tied to a network with a virtual world that is built vertically, as a skyscraper that pays homage to Bitcoin and its 21-million-coin limit with its 21 stories. Players can earn passive income with BLOK tokens as they participate in the game. Blocktopia offers stunning graphics, and it was designed by Bethesda Studios- the same video game studio responsible for major hits like Fallout 4 and Skyrim.
You could also invest in cryptos that aren't directly tied to an existing metaverse. You can be sure that cryptos like Bitcoin, Ethereum, and even Theta will be used to power metaverse frameworks in the future.
At the moment, it's difficult to say which cryptos will be worth investing in as the metaverse takes off as a concept. Some of those already linked to a metaverse network may not be hugely popular at the moment, but that could change very quickly. Enjin Coin (ENJ), MANA, and a few other tokens are already powering metaverses of all kinds, so they are definitely ones to watch for as investment opportunities.