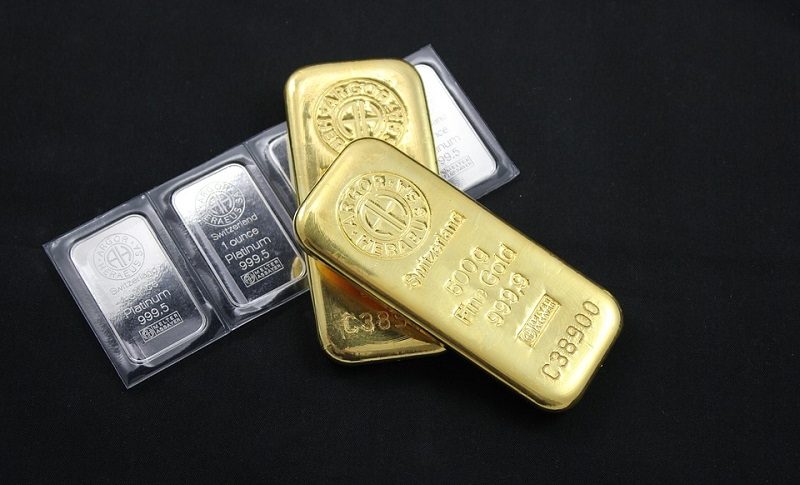 Gold to Head for $2,000 due to Inflation, Ukraine Tensions, Silver Above the 200 SMA
After retreating in the second half of 2021, as the FED rhetoric started to turn hawkish, commodities have reversed higher again this year, as uncertainties remain high. Spot gold reached a high of $1,912 per ounce on Tuesday morning. This is a massive increase from the $1,780 low where gold was trading at the beginning of this month, and it could even be heading for $2,000 for the second time ever, after pushing above that level last summer.
Inflation has been increasing for two years now, during the pandemic, which should have been the opposite, but perhaps the jitters are starting now. Gold and silver act as a keeper of value in times when inflation is high, so they might be attracting funds now, as CPI (consumer price index) inflation surges above 7.5% in the US and above 5% in Europe.
Gold Monthly Chart Analysis – The 20 SMA Pushing XAU Up
XAU/USD is resuming the bullish trend
The tension in Ukraine has been driving markets in recent weeks, and safe havens tend to benefit when geopolitical uncertainty is high and markets are volatile. After Russia's advance yesterday, the sentiment in financial markets has turned negative again, and European stock markets opened with a big bearish gap today.
They are continuing to slip lower after the EU's Borrell said that the EU will adopt the harshest package of sanctions ever implemented. Although, the EU is unlikely to cut Russia off SWIFT for now, from what I have heard. So, safe havens have turned bullish again today, with USD/JPY turning lower, while gold continues higher.
Silver Daily Chart Analysis – XAG Pushes Above the 200 SMA
Silver has been bearish since last June, falling below the 200 daily SMA (purple), which has acted as resistance twice before, during attempts to turn bullish. This time, buyers seem determined to push above the 200 SMA, and they did send it above $25. So, safe havens are running hot, as tensions remain high. We are looking to buy them, but will wait for a pullback lower.