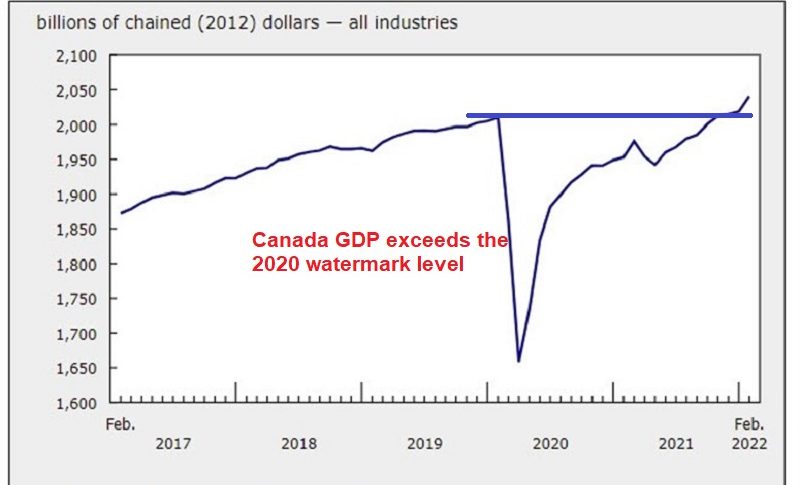 USD/CAD Reversing From the Top of the Range As Canadian GDP Beats Expectations
USD/CAD has been really bullish since late last week, as the bullish trend in the USD gained considerable momentum. Although, looking at the broader picture like the daily chart, this pair is still trading in a range and the climb this week has come after the bounce off the bottom of the range at around 1.2450.
Although, after forming two doji candlesticks below the top of the range in the last two days which are bearish reversing signals, this pair is reversing down today. The USD declined earlier today which has been a factor in this reversal, but the CAD is also gaining some momentum so this pair has retreated more than 100 pips lower. The GDP report from Canada showed a decent expansion in February, but that's still before the jump in prices which took place in March, so next's month's report will be the one to watch out for.
USD/CAD Daily Chart – Price Action Remains Rangebound
Reversing lower after two daily doji candlesticks 
Canadian February GDP Report
February GDP 1.1% versus 0.8% estimate
January GDP was 0.2%
Goods producing 1.5% versus last month 0.8%
Services 0.9% versus 0.0% last month
16 of 20 sectors expanded in February in broad-based increases
The advanced reading for March 0.5% (last month they forecast 0.8% gain)
Accommodation and food services jumped 15.1% in February offsetting most of the two month declines as a result of lockdowns
Transportation and warehousing rose 3.1% in February
Arts and entertainment and recreation increased 8.5% following two months of declines
Construction spending expanded by 2.7% in February for the second gain in a row
Real estate and rental and leasing sector rose 0.4% in February
Professional, scientific and technical services rose 1.0%
Finance and insurance rose 0.4%. That is the ninth month in a row for gains
Mining, quarrying, and oil and gas extraction grew 3.4%. This was the largest monthly growth rate since December 2020
Utilities fell -2.3% after January's 4.1% gain.
Wholesale trade fell -1.1% as five of nine subsectors were lower. Personal household goods wholesaling -5.6% contributes to most of the declines on the back of lower imports of pharmaceuticals.
Retail trade fell -0.2% after a strong 3.0% gain in January. Excluding motor vehicles and parts of dealers, retail trade was up 0.8%. Motor vehicles and parts fell -5.5%. Clothing and accessories rose 9.7%
The day was very strong across the board but comes off of Covid lockdown measures in harsher winter weather. The expectations are for another gain of 0.5%. Of the 14 industries, 11 were up for the month with utilities, wholesale, and retail the only decliners.