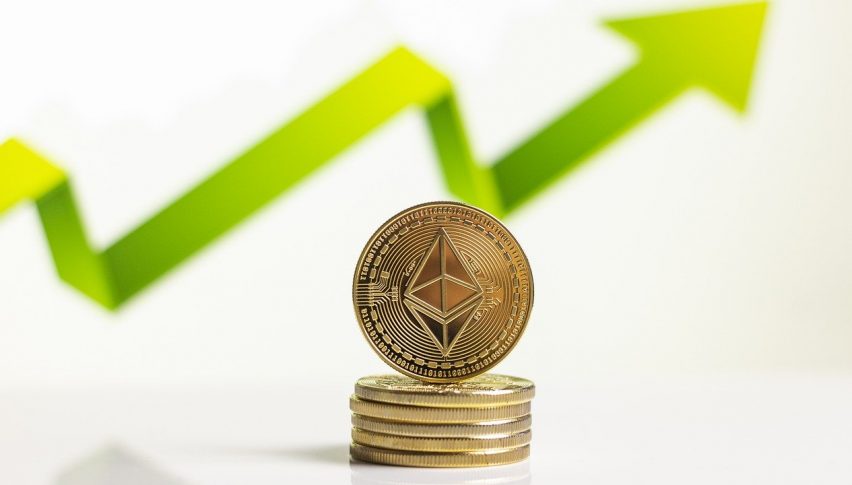 Ethereum (ETH), Solana (SOL) Cryptos Facing Resistance As They Turn Bullish
In the last two weeks, the crypto market has made some strong gains, with many cryptocurrencies such as Solana (SOL) and Ethereum (ETH) increasing around 75%. The sentiment has improved as more money keeps pouring into the digital assets, while inflation keeps surging to record levels everywhere. So, cryptocurrencies are trying to resume the larger bullish trend, but ETH and SOL coins are facing some resistance just above now, so let's see if they can find the strength to push above it.
Ethereum Daily Chart – ETH Stalling Below the 200 SMA
ETH/USD deciding what to do next at the 200 SMA
Ethereum has been displaying bullish pressure since the middle of this month, reversing higher at around $2,500. As buyers pushed the price higher, ETH/USD established a base just above the $2,800 support level, with the 50 SMA (yellow) acting as support. ETH began another increase and pushed above $3,000 and through the $3,250 resistance as well.
But, buyers failed to push the price above the 200 daily SMA (purple) which stands at $3,500. Now the price is overbought on this timeframe, so there's a chance of a pullback lower before the bullish momentum resumes again. ETHEREUM has seen an outflow trend over the last week with more digital assets leaving exchanges than coming in. Around $5 billion ETH was transferred into exchanges while outflows totaled $6 billion, which suggests that traders might be cashing out and booking some profit after the 2-week rally. This supports the idea of a pullback lower, but the price is sticking to the 200 SMA, so there might be a push higher as well before the pullback.
Solana Daily Chart – SOL Trying to break the $130 Resistance
Solana is heading toward the bullish zone
Solana was on a constant downtrend for several months, falling from $260 which is the all-time high in November last year to $80. SOL/USD pushed below all support zones on the daily chart while the 50 daily SMA (yellow) was pushing the highs lower, while the support formed around the $80 zone.
Now the triangle has been broken to the upside after the bullish momentum of the last two weeks and buyers have pushed above the 100 daily SMA (green) as well. But now the previous support at $130 has stopped the increase for the moment, so we will see if buyers can push above it and resume the larger uptrend.