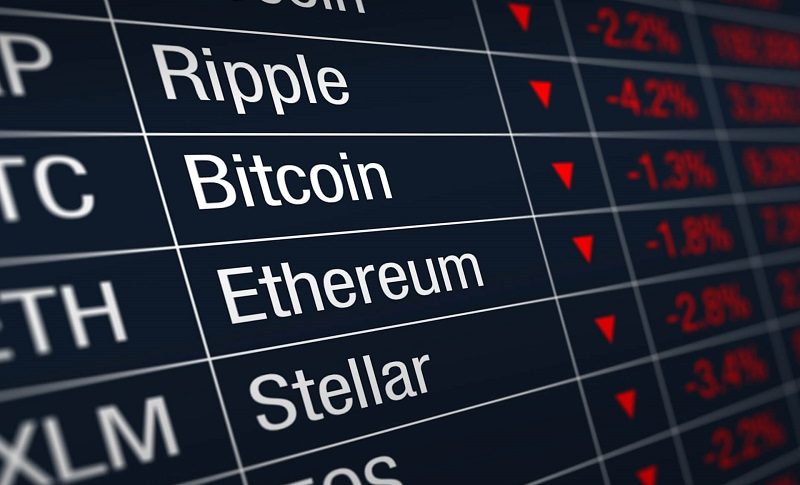 Forex Signals Brief for May 13: There's Still Panic in Cryptocurrencies
Yesterday's Market Wrap
Yesterday the risk-off sentiment took the attention of traders, as most risk assets took a dive, while the USD and the JPY made considerable gains. Risk currencies such as commodity dollars took a plunge. Commodities, apart from crude oil which bounced off the $100 zone, also declined as fears of a recession in China keep weighing. Cryptocurrencies continued to fall further, with BTC trading below $30,000 and Ethereum below $2,000. Terra LUNA is leading the decline, falling below $1 and heading to $0.
Consumer inflation CPI jumped in China as well, although at 2.1% it remains at normal levels, while producer inflation PPI remains very high. In the US, CPI (consumer price index) inflation figures came above expectations, showing an 8.3% increase on an annual basis, which helped the USD further. The UK data came mostly negative which is weighing on the GBP.
The Data Agenda Today
This morning the French final CPI inflation figures for April will be an indication of the Eurozone inflation that will be released later in the month. In the US, the consumer sentiment report from the University of Michigan is expected to remain stable, which is a good thing with prices surging to record levels. But, the risk sentiment will be the main factor again today, deciding most markets will close before the weekend.
Forex Signal Update
Yesterday we continued the great run of the previous day with 3 winning forex signals, as well as 2 signals in GOLD and SILVER which also closed in profit. We opened 5 signals yesterday in total and all of them hit the take profit target, giving up 150 pips in profit. So we're continuing the bounce, after the drawback on cryptocurrencies during the crash earlier this week.
Gold XAU – Sell Signal
Gold continues to crumble lower, despite the risk sentiment being negative in financial markets, which is sending risk assets such as stock markets and cryptocurrencies lower. Gold should have been bullish as a safe haven, but remains bearish and yesterday we decided to sell XAU/USD after the retrace higher faded at the 20 SMA (gray), which closed in profit. 
Gold – 240 min chart
NZD/USD – Sell Signal
We continue to remain heavily short on NZD/USD which has been bearish for more than a month and attempts to reverse higher have all ended up with a reversal and a new low. Yesterday there was no retrace higher as commodity dollars continued the plunge and we decided to sell this pair s the 20 SMA turned into resistance, booking profit lately. 

NZD/USD – 60 min chart
Cryptocurrency Update
Cryptocurrencies continue to remain heavily bearish as well, resuming the selling pressure again this week. Terra LUNA is leading the decline after crashing to $0.0020, as its stablecoin UST fell below $0.30 again yesterday. The panic continues in the crypto market, keeping the pressure bearish.
Bitcoin Formes a Doji
BTC/USD has been bearish since it made a new record high last November and now the decline has resumed again after several months of consolidation. The last attempt to turn bullish ended at the 200 daily SMA (purple) in March and BTC fell below $30,000 after the escalation of the selling pressure in the last week. Bitcoin broke below $30,000 but yesterday closed as a doji which is a bullish signal. So, let's see if there will be a reversal higher.
Will the last support hold for Bitcoin?
Will Ethereum Stop at the $1,700 Support?
ETHEREUM also turned bearish in November and in the last attempt to turn bullish again in March, buyers failed at the 200 SMA (purple) on the daily chart. This month we have seen a dive in ETH/USD, but last year's support at around $1,700 might hold, lets see. If it does, then we might go long on Ethereum down there.
ETH/USD – Daily chart