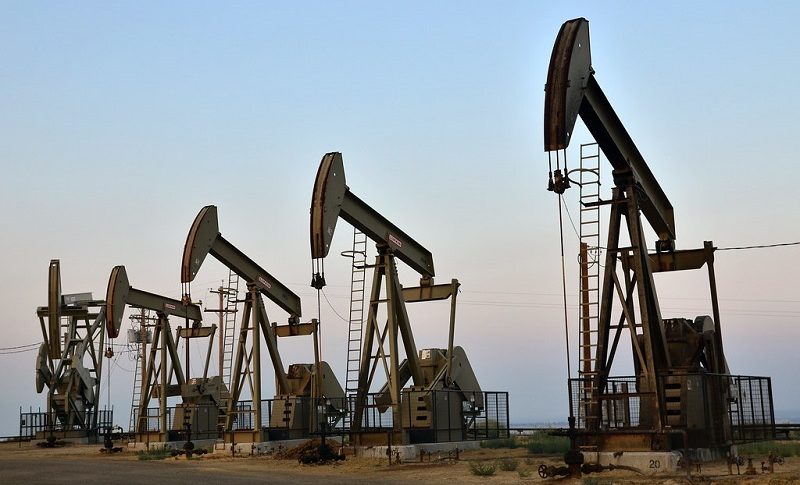 Crude Oil Shows Weakness, As Natural Gas Opens With A Bearish Gap
Crude Oil bulls are facing a major challenge now, after being in control for more than two years, especially since March, after the conflict in Ukraine triggered the next phase of the global reset, the transfer from fossil fuel into electric transport and heating too. This happens by raising Oil and Gas prices, which have been surging for the last several months. Although, during the last few weeks we have seen a turnaround in liquid natural Gas (LNG) and natural we saw a steep turnaround in crude Oil as well.
Oil prices sold off violently last week, falling sharply along with risk assets including stocks. WTI crude peaked at $123.70 early last week, but fell to $108 lows on Friday after the big reversal. So, crude Oil has lost around 10% since last Tuesday, as a highly uncertain outlook for global growth and fuel demand following numerous rate hikes around the world weighed on market sentiment, which sent risk assets lower, and Oil is the most vulnerable asset to risk.
Natural Gas Daily Chart – Below $6.50 Gas Will Be Bearish
Natural Gas opening with a bearish gap today  
The fast interest rate hike last week by central banks across the world, led by the Federal Reserve's 75 basis point rate hike amid a global fight against surging inflation, which is a losing battle, has weighed on Oil. The International Energy Agency (IEA) also warned last week that surging Oil prices and weakening economic forecasts dimmed the future demand outlook. Gas has lost around 30% already so far, while Oil is also showing bearish signs.
Crude Oil H4 Chart – MAs Are Turning Into Resistance
The pressure remains bearish 
China's crude oil imports from Russia soared by 55% from a year earlier to a record level in May, displacing Saudi Arabia as the top supplier, as refiners cashed in on discounted supplies amid sanctions on Moscow. This means that Russian Oil is finding buyers, so supply and demand are balancing.
China's manufacturing and services are bouncing in expansion as the grand reopening goes underway, which will help improve risk sentiment
2 months ago